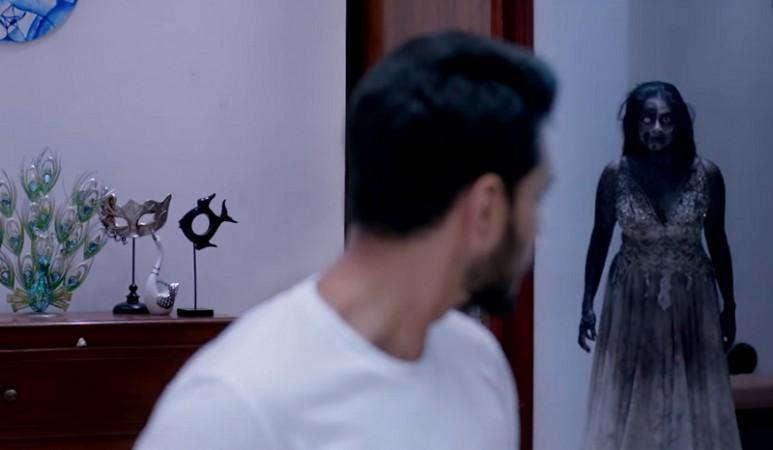 Comedy is an evergreen genre that always has a market on its own. Likewise, horror movies have a large fan base. Combining both the elements, Kollywood has produced hundreds of films in these genres in the last couple of years. But horror films with adult comedy is something the Tamil cine goers have not seen much except for a few instances like Trisha Illana Nayanthara.
Adult comedy is a popular genre in Hollywood and it has a decent market in Bollywood. But it has not enjoyed a similar response from the conservative Tamil audience. Breaking the trend, Santhosh P Jayakumar has come out with a sex comedy with all the horror elements. It may be recalled that his previous film Hara Hara Mahadevaki made on the same genre had met with mixed response.
KE Gnanavel Raja-produced Iruttu Arayil Murattu Kuthu has Gautham Karthik and Vaibhavi Shandilya in the leads. Karunakaran, Rajendran, Bala Saravanan, John Vijay, Shah Ra, Madhumitha, Yashika and Chandrika Ravi are part of the cast.
Story:
Like in all the horror movies, the story of Iruttu Arayil Murattu Kuthu is set in a haunted bungalow. Four people (2 boys and 2 girls) land in haunted place in Pattaya. A virgin ghost attacks the men to fulfil its desires. What happens to these boys and whether the four overcome the nightmare forms the crux of the story.
Review:
The movie has opened to fairly positive reviews. It is out-and-out fun film which is loaded with double-meaning jokes. The lead actors have done justice to their roles and female leads hits the bull's eye with their skin show. Overall, it is for youths, say viewers.
Here, we bring you the updates about the film as and when the response is out online.
Vijay Karthick A N: I feel, In #HaraHaraMahaadevki adult comedy works to a great extent only because of the subtility in it.. This film lacks it & except for very few BalaSaravanan one liners, I didn't laugh for any.. Disappointed.
Could've been something interesting in the plot like the director's previous outing #HaraHaraMahaadevki.. In this the plot has been made just to emphasize the adult content. Almost EVERYTHING expect the explicit content falls flat.
Bearable runtime(almost 2 hrs.). Delivered what the teaser & trailer promised. All the adult content including explicitly in words & visuals gets wild scream from the audience.
P M Shankar: #IruttuArayilMurattuKuthu A ultimate movie..Only to Adults..If anyone suffer from illness,by watching this movie..100% they will recover..A part of climax scene shows that we should not play with girls life..Hatsoff @santhoshpj21 @Gautham_Karthik @actorkaruna
Rajasekar: #IruttuArayilMurattuKuthu - Strictly not for the family audiences, boys and girls can go and watch the film with their gang, they will enjoy it. Time pass fun film. The team has only played it to the gallery with 'Bigg Boss' troll, skin show, straight meaning dialogues.
#IruttuArayilMurattuKuthu - What really works is the adult comedy and one liners. No inhibitions from @santhoshpj21 @Gautham_Karthik @iamyashikaanand & the whole team, target audiences are 'satisfied'. Especially with the 'happy ending' climax!
At #IruttuArayilMurattuKuthu show. Unlike the number of girls in mechanical department, decent turn out for this adult horror comedy. Who said adult comedies are only meant for boys!
Kaushik LM: #IAMK #IruttuArayilMurattuKuthu 1st half - .. Strictly catered to young guys.. Double meaning / single meaning dialogs, plenty of skin show from the heroines, enjoyable Bigg Boss commentary and a gilma ghost to add on.. Delivers what it had promised..
#IAMK #IruttuArayilMurattuKuthu 2nd half - 'A' fun continues, 'Kaanjupona Pei' looking for its 'Murattu Kuthu'. The Virgin Boys cult is there here too.
Visually & dialog-wise, #IAMK is the most sexually explicit Tamil film. Conservative/sensitive audience stay away. Guys enjoy!
#IAMK #IruttuArayilMurattuKuthu - As an adult entertainer, definitely erangi adichirkaanga.. Several notches deeper than HHMD. To be continued too...
Go with your gang of boys and just laugh it off. Not to be analyzed seriously.. Boxoffice nalla galla kattum yena ethirpaarkalam!
#IAMK #IruttuArayilMurattuKuthu - The 3 bold heroines @chandrikaravi @iamyashikaanand @I_am_Vaibhavi.. (in this order) have gone fullon with skin show. No holds barred!
Rasinikanth: A film with good message. Must watch for my fans around milky way
#IruttuArayilMurattuKuthu #IAMKFromMay4
Review Ram: #IruttuArayilMurattuKuthu (Tamil) - 18+ horror comedy that works in bits, even few enjoyable adult comedies could not give it a pass mark! @Gautham_Karthik @chandrikaravi_ @iamyashikaanand @I_am_Vaibhavi @BlueGhost_Pic @santhoshpj21
Prashanth Rangaswamy: #IruttuArayilMurattuKuthu - Maranthu kooda do not take your family to the movie, kandippa prachana confirmed. Put a mukkaadu, buy tickets with your friends, go have unlimited fun!!
Sidhu: #IAMK #IruttuArayilMurattuKuthu Interval: All out and open. Lots of double meaning dialogue, glamour, venereal humour and those things. Ghost-adult-comedy mix. Families and conservative audiences, stay away!