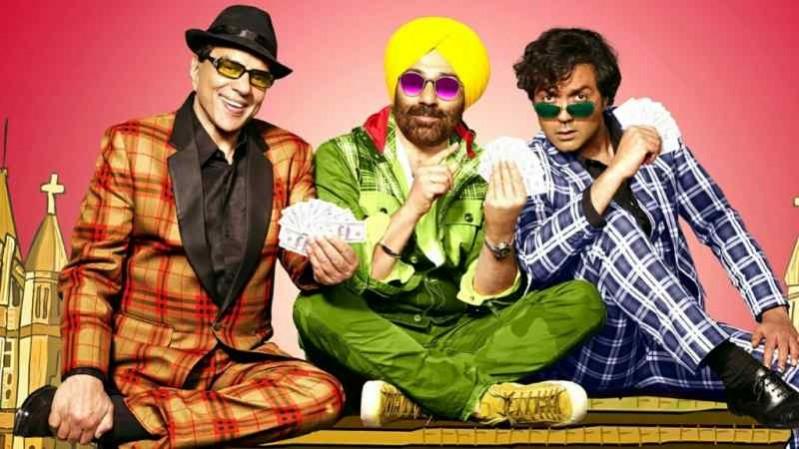 Yamla Pagla Deewana Phir Se starring Dharmendra, Sunny Deol and Bobby Deol was finally released in theatres on August 31 and opened to mixed reviews from the critics.
The family entertainer was touted to be equipped high on emotion, drama and laughter and to some extent, the Deols have managed to tickle the funny bones of the audience. However, film critics felt that the hallmarks of Deol's loud comedy somewhere loses its grip in the second half which ends with a predictable climax sequence.
Directed by Navaniat Singh, Yamla Pagla Deewana Phir Se, which also stars Kriti Kharbanda in lead, may have failed to impress the critics but the audience may find it entertaining for its humour and funny situations.
Check out what critics have to say about Dharmendra, Sunny Deol and Bobby Deol starrer Yamla Pagla Deewana Phir Se, which is the third instalment in the Yamla Pagla Deewana franchise.
The Times Of India: "Overall, 'YPD 3' sure bears the hallmarks of a loud comedy, but loses much of its steam in the second half and culminates into a predictable climax. If you're a diehard Deol fan, we're sure you'll find a reason to watch this film."
India Today: "The Gujarati-Punjabi culture clash offers nothing ingenious; the courtroom scenes are a farce and the special appearances of Asrani and Shatrughan Sinha are risible to say the least. After two hours and twenty seven minutes one can only hope YPD3 is the finale in Deols series of buffoonery. What's certain is that their enthusiasm and humour is now tiring."
Scroll.in: "Yamla Pagla Deewana: Phire Se takes its place in the pile of sequels that needn't have bothered. The forced wackiness is spread thinly over 148 minutes, and the poor production values and all-round laziness indicate that nobody in this production was trying too hard."
Pinkvilla: "Yamla Pagla Deewana: Phir Se shows us the ill-effects of nepotism gone bonkers and even though the Deol's are terrific actors, one wonders what were they thinking when they did this film. In finality, Yamla Pagla Deewana: Phir Se is a waste of time, money and patience and doesn't even deserve dhai kilo ka stars."