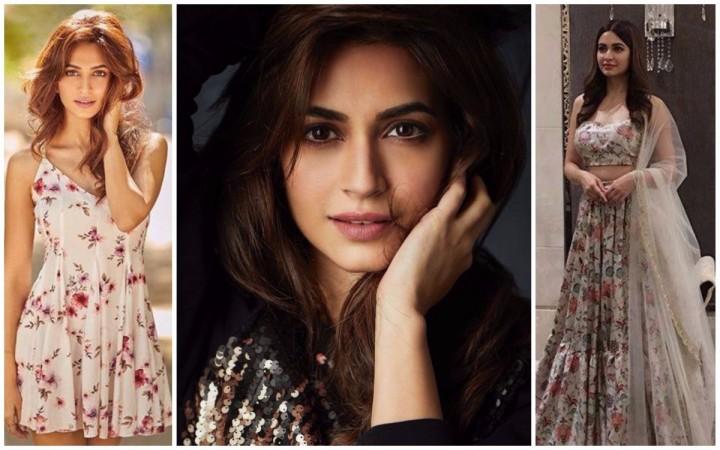 It has been a distant dream to work with veteran actor Dharmendra for several generations of actors in Bollywood. When such an offer came along for Kriti Kharbanda, her happiness knew no bounds.
Kriti, who is only two years old in the Hindi film industry, got a massive opportunity to star alongside the Deols in Yamla Pagla Deewana Phir Se.
Kriti, who made her Bollywood debut with Raaz: Reboot, said that working with the father-sons trio in YPD Phir Se gave her confidence a major boost. She adds, "I was treated as well as a Sunny Sir or a Dharmendra Sir on sets. In fact, we had no culture on the set of going and sitting in the vanity van. No one did it. There was no differentiation. Everyone had the same food. Even if it was coming from home, it would be for everyone."
In a recent interview ahead of the release of the film, Kriti called Dharmendra the coolest of the three Deols. It certainly looks like she's completely in awe of him.
Kriti couldn't stop gushing about the 82-year-old actor and said,"That man is energy. He lives movies. You look at him and you don't want to complain. The charm, the persona that he has, makes even a Salman Khan think to himself that 'At 82, I want to be able to do that.''
When asked, if she found any scene particularly difficult to shoot, she added that there was one in which she had to yell at Dharmendra. She revealed, "I was really scared. The scene required me to be a little high. So I actually had a vodka shot to feel a little normal about doing it. I couldn't have done it otherwise."
Drunk or not, Kriti can't stop talking about her experience with the YPD trio, she says, "It's the people who make you comfortable and the Deols have never tried to intimidate or overshadow me. We hardly shake hands or hug. Sunny Sir, Dharam Sir always keep their hand on my head instead. When someone does that to you, how can you not feel at home?"
Yamla Pagla Deewana Phir Se is all set to hit the theatres on Friday. The trailer and the promos have kept the audience counting days and it will be interesting to see the response that the film gets!