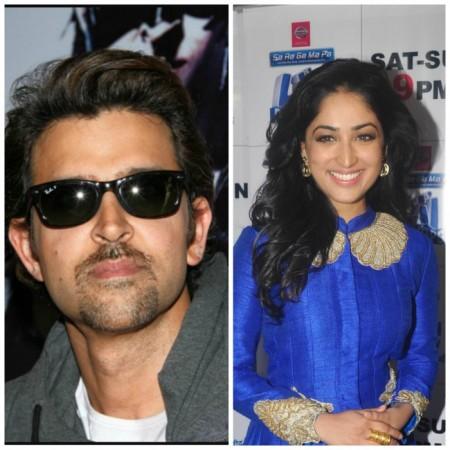 Bollywood actress Yami Gautam is currently excited to star opposite Hrithik Roshan in "Kaabil." The recent buzz is that A-listed actresses rejected Gautam's role in the film as it did not have sufficient screen presence.
Earlier reports stated that Kareena Kapoor Khan and Parineeti Chopra were initially offered the lead actress' role in "Kaabil," but they turned it down after learning about the plot of the story. Apparently, the heroine of the movie dies before the interval, according to DNA.
Gautam and Roshan play visually impaired characters in the film. The plot of the film revolves around Roshan's character, who wishes to avenge his girlfriend's rape and murder. Some reports have said that the storyline of "Kaabil" is quite similar to Salman Khan's "Buland."
As per the storyline, Gautam's part will be over before half-time. The lead actress' seemingly extended cameo appearance might be the reason behind various leading ladies of Bollywood refusing to sign the film. This is not the first time that Gautam is appearing in a film for a short period. In "Badlapur" and "Action Jackson" as well, the "Sanam Re" actress played a brief role.
However, Gautam is excited about this romantic drama and has shared her excitement on Twitter as well. "Can't wait to commence this journey @iHrithik ! Super elated to be working with you ! Let's go !!" Gautam tweeted.
Meanwhile, Roshan and Gautam are busy with their respective projects. However, Roshan's injury has delayed the shooting of Ashutosh Gowariker's "Mohenjo Daro," which is also affecting the schedule of "Kaabil."
"Kaabil," scheduled to be released on Jan. 26, 2017, will be produced by Rakesh Roshan and directed by Sanjay Gupta. It has been reported that Ajay Devgn's "Baadshaho" may clash with Roshan's film next year.