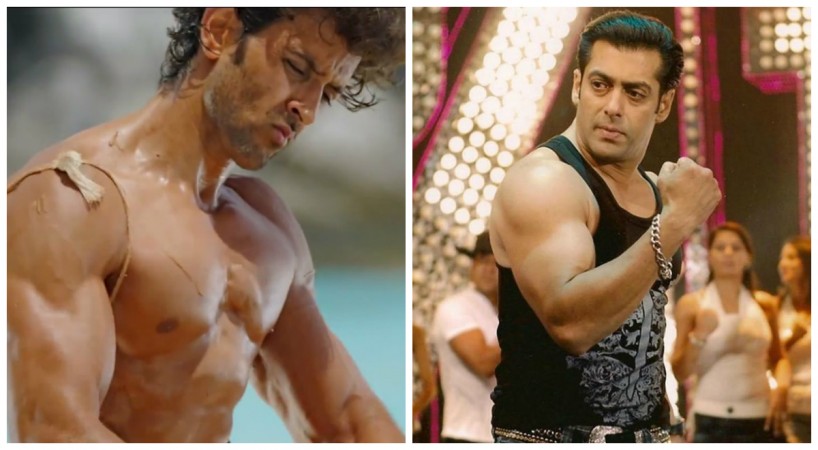 Hrithik Roshan will soon start shooting for his next film "Kaabil", which will be directed by Sanjay Gupta. A report in DNA says "Kaabil" is inspired by a Salman Khan-starrer that was not released.
According to the report, Salman and Somy Ali worked together for a film titled "Buland" in the 1990s that somehow could not be released in spite of being shot almost 80 percent. Sanjay Gupta's "Kaabil" and "Buland" are quite similar in terms of the plot, the report added.
Revealing the story of Hrithik's "Kaabil", the report said the movie is a revenge drama revolving around two lovers. The girl gets killed and the hero takes his revenge. Salman-Somy-starrer "Buland" had a similar plot as the girl gets raped and murdered, following which the boy avenges his love interest's death, the report said. Moreover, Salman eventually loses his vision in the film, and Hrithik, too, becomes blind in "Kaabil", according to the report.
Hrithik recently revealed on Twitter he would be sharing screen space with Yami Gautam in the film. Reports also suggest Hrithik will wrap up the shooting of "Kaabil", produced by Rakesh Roshan, in just three months.
Apart from "Kaabil", Hrithik will also be seen in Ashutosh Gowariker's upcoming movie "Mohenjo Daro". Meanwhile, Hrithik has suffered some injuries while shooting an action sequence for "Mohenjo Daro", reports The Times of India. The actor has sprained his ankle and suffered two torn ligaments, which has led to delay in the film's shoot.