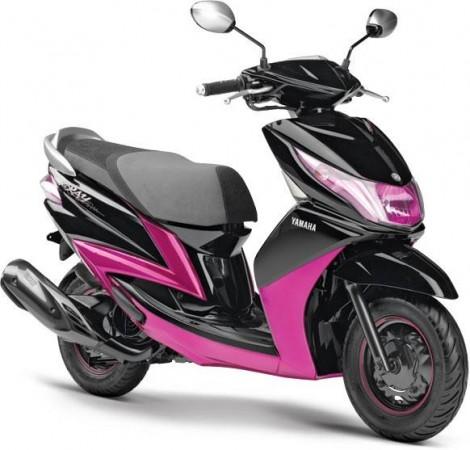 India Yamaha Motor will recall 56,082 units of its Ray scooters in the country to fix a glitch in the handlebar.
The company issued a voluntary recall statement on Saturday saying that the recall begins on Saturday through the 'Ray Refresh Campaign'. However, it did not mention anything about the manufacturing dates of the affected scooters.
According to the company, the problem was identified during one of the field studies of the scooter and the replacement will be done free of cost.
"There is a chance in extreme cases that this might impact the steering operation. As a part of an exercise to rectify the problem, the company will reach out to each individual customer in possession of such scooter to process the recall," India Yamaha Motor said in a statement on Saturday.
"During an extensive study of the product the company found that the handlebar fitted in few Ray scooters was affected by this potential issue. Having identified all such vehicles with this issue, Yamaha has, therefore, decided to voluntarily replace the handlebar in all such scooters. The replacement will be free of charge."
Yamaha also maintained that its recently launched Ray Z is not affected by the glitch. Owners of the affected vehicles will be contacted through mail and phone calls about the recall. Yamaha is said to have sold nearly 90,000 of Ray scooters in India since its launch in September last year.
The voluntary recall of vehicles has been in rise ever since the industry body SIAM announced the recall policy. PTI noted that nearly two lakhs units of various vehicles have been recalled in the country due to various problems in the recent past. Recently, Ford recalled its newly-launched EcoSport diesel in India to fix the problem with the glow-plug module.