TVS, Hero MotoCorp, Tork Motors, Okinawa scooters, Ather Energy, the list of automakers working on electric two-wheelers are increasing day by day. Emerging reports indicate, Japanese two-wheeler specialist Yamaha is the new joiner in the list.
Yamaha is conducting a feasibility study to evaluate the possibility of launching electric two-wheelers in India, reports ET Auto. The company is also planning to embrace the EV era in a large scale by investing in power units and batteries for electric vehicles (EVs), the report adds.
"We are at present conducting a feasibility study in this area (electric two-wheelers). Yamaha has an edge in this segment as we already have such products in other countries. Transferring such products to India, it is not so difficult," the publication quoted Yamaha Motor Research and Development India MD Yasuo Ishihara as saying.
The feasibility study will also look into the possibility of completely replacing internal compulsion engine-equipped models with electric heart. The move will be in line with central government's ambitious plan that will see the sale of only electric vehicles in India by 2030. "I believe that the EV products cannot be the complete replacement for the current internal combustion engines. This is one of the biggest study points," Ishihara added.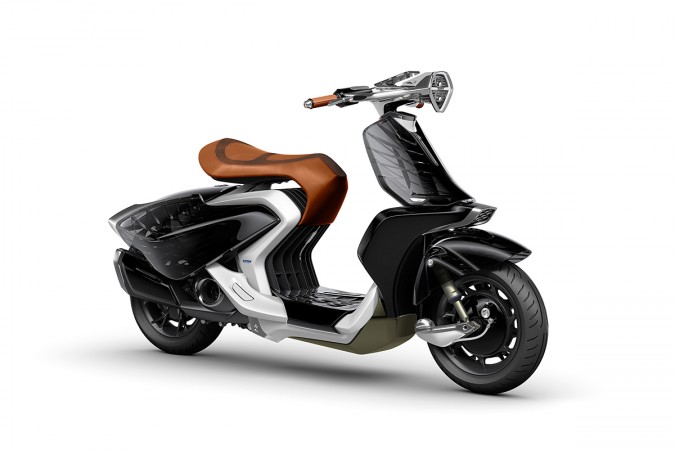 Push towards electric motorcycle doesn't mean that Yamaha will stop R&D for forced induction motors. "We have already started our feasibility study in order to achieve this target set by the government of India but at the same time we will continue to develop more highly efficient engines in order to cater to the demands of Indian customers," Ishihara detailed.
In the past three Tokyo Motor Shows, Yamaha had unveiled many electric bike concepts. The PES2 and PED2 models in 2015 and MOTOROiD in 2016 are some of the notable concepts. The developments while making these prototypes will help Yamaha to come up with value-for-money two-wheelers.
Source: ET Auto