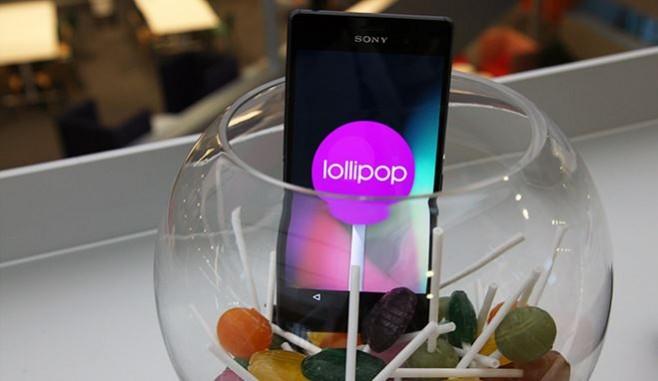 Xperia Z3 owners, who have been anxiously waiting for the new OS update, are in for a treat soon, as Sony reportedly announced to release latest sweet candy Lollipop flavoured v5.0 Android OS in a few days time.
Soon after the official launch of Android 5.0 Lollipop OS by Google in mid-November, Sony had promised to release the new update to all its Xperia Z series in early 2015. Later, it said to roll out firmware in February end. Again, it failed to keep its promise.
Early this month, Sony (via Twitter) announced that the Android 5.0 Lollipop testing is in its final stage and would soon be deployed to all Xperia Z series devices.
[Read more: Android Lollipop OS Update Release Imminent for Entire Xperia Z Series; Software Testing in Final Stage, Confirms Sony]
Now, France arm of the company via official Twitter handle, 'Sony Xperia FR', confirmed to roll out Android 5.0 Lollipop soon that would allow users to transfer apps from phone flash memory to SD card.
Reading the message, some users going by the moniker '@ _JordanSch' asked which device will be first in the line to receive the update. And to that query, the company replied – "If all goes well the deployment is expected to begin next week on Xperia Z3."
It now remains to be seen, if Sony will keep this promise, not another false hope to keep the fans excited.
[Also read: Android 5.0 Lollipop: Top Key Features of New Google Mobile OS]
For the uninitiated, Android Lollipop OS comes with a completely refurbished design language – 'Material design' – bringing interactive user-interface, lots of animation graphics, replacement of Dalvik with ART as its default runtime will bring improvement in performance and battery-life enhancements.