After days of teasing, Xiaomi finally made the first big announcement in May by launching the company's first ever Mi Home Store in Bengaluru.
The new Xiaomi Mi Home Store is located at Phoenix Market City Mall, Whitefield, IT hub of Bengaluru. It will be opened to the public on May 20 from 9:00 am onwards. Mi Fans can pre-book their desired Xiaomi smartphones from May 16 at 5:00 pm onwards on official Mi India e-store against an advance payment of Rs.1,000, and collect their device from the store on May 20.
"We are extremely excited to announce the first ever Mi Home in India, marking yet another important milestone in Xiaomi's India journey. We are using the lessons learnt from operating a very successful and lean online channel to offline retail via our Mi Home stores. Mi Home stores are built on our Internet+ new retail concept, and will have efficiencies similar to the online channel. We will provide a phenomenal user experience, where Mi Fans will be able to browse and experience our products first-hand at their leisure, before making a purchase. Setting up offline stores will also help to make our products more readily available for buyers across the country," Manu Jain, vice president (global), and managing director (India), Xiaomi, said in statement.
On asked about Xiaomi Mi Home store's facilities, Jain said to International Business Times, India Edition that the store will operate as experience zone-cum-sale point only and if consumers have any issue with the products, they need to go to authorised third party service centres to get them checked. As per the company, there are more than 500 such repair shops across India.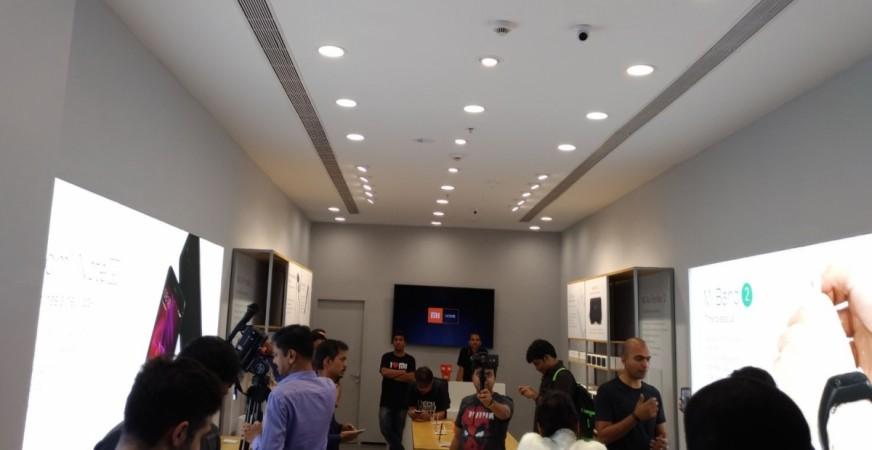 Xiaomi also revealed that they have plans to open Mi Homes in Delhi, Hyderabad, Mumbai and Chennai in coming months and if things pan out as per the company's expectations in the metros, they intend to expand it to 100 locations across India in two years.
Watch this space for latest news on Xiaomi, as the company has promised there will two more big announcements slated this month, one is new Redmi variant launch and another is still yet to be ascertained.
Also read: Xiaomi Redmi Note 4, Redmi 4X debut in North America; first stop Mexico, next US?
So, dear readers will you visit the Xiaomi Mi Home store next week. Tell us your thoughts in the comments section below.