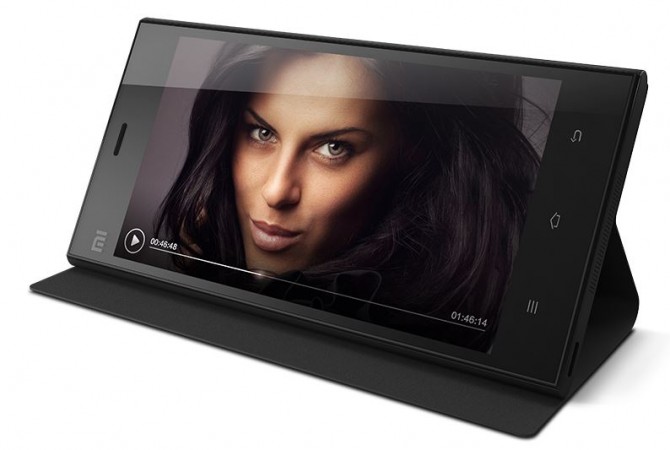 Clearing the air on the recent security concerns surrounding its hot-selling smartphones Mi3 and Redmi 1S, Xiomi India on Monday said it will approach the authorities of Indian Air Force on data security. It reiterated that the company does not collect data without the user's consent.
Last week, there was a huge debate on the advisory released by the Indian Air Force authorities, which had advised their squadrons and their families against using the Mi3 phones for security reasons.
"We are trying to get to the bottom of this. So far, we have not heard anything from the IAF or any other authority; we have only read media reports. We will reach out to the authorities and engage with them to address any concerns that they might have," Xiaomi vice-president Hugo Barra told PTI.
Earlier this year, security applications manufacturer F-Secure had tested the Redmi 1S phones, which were found sending user data along with IMEI, phone number, contacts, call logs and messages to a Beijing-based remote server.
It is believed that the IAF notice was prepared following this report and inputs from Computer Emergency Response Team - India (CERT-In).
Barra clarified that Xiaomi never retrieves user data without their consent. The MIUI cloud, responsible for archiving user data is also kept off by default and can only start working once the user switches it on.
"We don't have a revolutionary product. Like many other messaging services, we also offer messaging, back-up, cloud services to our customers. We also have the highest standards for encryption to ensure that users' data is safe," he added.
Meanwhile in a chat with WSJ, Xiaomi Mobile India head Manu Jain, has spoken about setting up a manufacturing unit in India. "We always thought that our manufacturing would be based out of China. But India is beginning to become so important to us that we are thinking of setting up our own manufacturing unit here."
Entering Indian market in July this year, Xiaomi has sold a record number of devices in India through Flipkart flash sales.