Xiaomi in November 2017 released the Android Nougat-based MIUI 9 for eligible Mi and Redmi series phones in phases, and as it gets closer to winding up the roll-out process, the company has commenced the work on the MIUI 10.
Xiaomi made the official announcement on MIUI 10 development plans at the recently-concluded MI community meet-up in China and posted the details of it on its official Weibo page.
There is no word on when the company will complete the MIUI 10 development and release it to the public, but it is expected to take another six months if not more, considering the time it took to make MIUI 9 available to the devices. Rest assured, Xiaomi, like previous times, will release Android Oreo to most of the Mi and Redmi series phones launched in the last three or four years.
What's coming in Android Oreo?
Android Oreo comes with numerous value-additions features such as the Rescue Party feature, which helps devices recover from constant bootloops. Also coming are additional enhancements in security via Google Play Protect that check suspicious activities and malware in applications, camera photo taking improvements, performance optimisation and the latest security patch.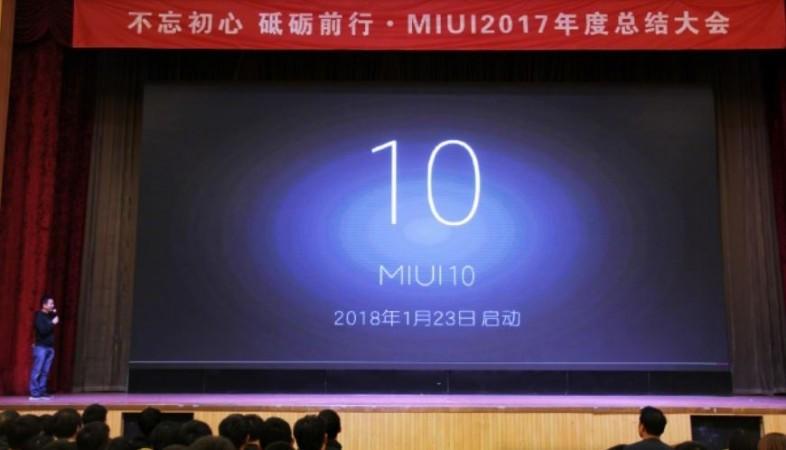 Android also brings new features such as picture-in-picture, which allows users to do two tasks simultaneously, like checking the calendar while planning a party on a Duo video call. And Smart Text Selection improves copy and paste. With the help of machine learning to recognise entities on the screen—like a complete address—users will be able to easily select text they want with a double tap, and even bring up an app like Maps to help during navigation.
It also significantly reduces the booting time, extend battery life by cutting down on unnecessary activities of apps in the background, more fluid experiences to phones and tablets.
In addition to Google's usual Oreo features, Xiaomi is expected to add its own custom features to enhance the products' user-experience, photography, performance and more.
Stay tuned. Follow us @IBTimesIN_Tech on Twitter for latest updates on Google Android Oreo release schedule and Xiaomi MIUI products.