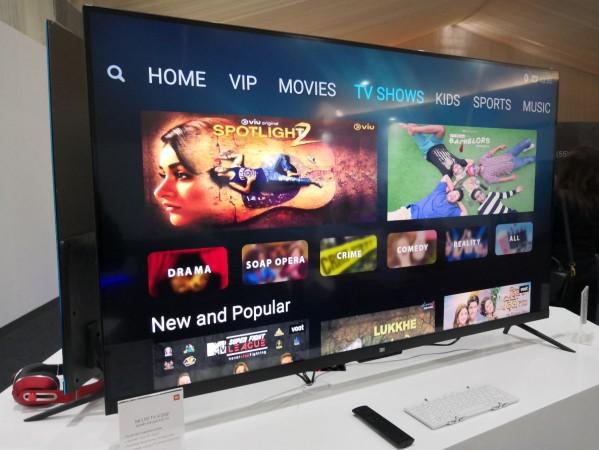 Earlier in the month, Xiaomi hosted the company's 2018 Product Launch event in New Delhi, but unlike the previous programs, the star attraction was a television, the Mi TV 4. Even the new Redmi Note 5 series phones, which also made their debut then, got sidelined.
Why is there so much craze around Xiaomi Mi TV 4?
Like Xiaomi phones, the new product category: Mi TV, too comes with top-of-the-line hardware, eye-candy design and yet costs just a comparatively cheap Rs 39,999. Many attendees at the event were joking that consumers would have a hard deciding whether to buy the 55.0-inch 4K LED Mi TV 4 or a flagship phone.
To provide a better perspective, we briefly described the four key aspects of the new Mi TV 4 that make the Xiaomi product so irresistible.
Design and display:
The first thing you'll notice about Xiaomi Mi TV 4 is its ultra-sleek body. It is not only thinner than conventional LED TVs, but also slimmer than most smartphones. The Mi TV 4 measures just 4.99mm in thickness and comes with a massive 55.0-inch near-zero-frame screen, making it the world's thinnest 4K LED TV.
The company, in a bid to create the almost-zer- gap screen, has used Corning Iris Glass light guide plate, which is three times more expensive and five times harder than plastic light guide plates usually found in most TVs.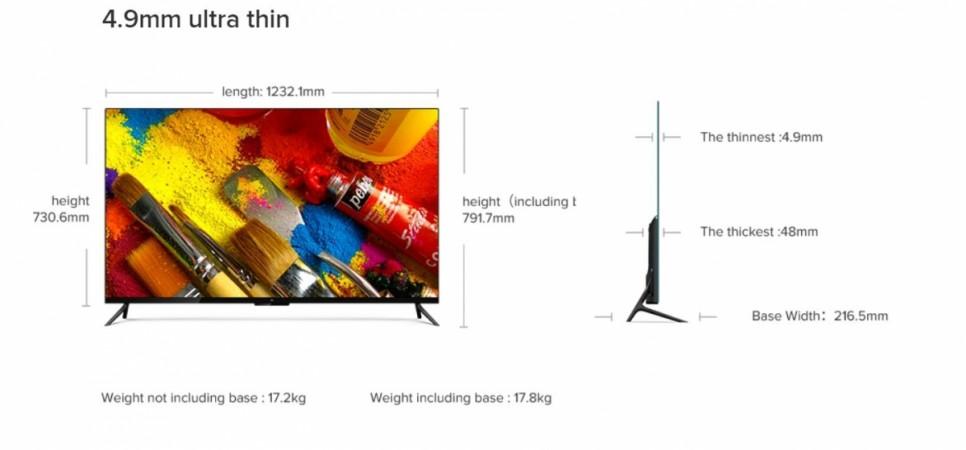 On the back, it flaunts high-grade aluminum, which offers high stability to the super-thin structure.
Xiaomi Mi TV measures 1,232.1mm (L) x 730.6mm (B) and weighs 17.2kg.
As far as the display is concerned, It comes with a 55-inch 4K (3840x2160p) LED SVA (Superior Vertical Alignment) display (Samsung-made) panel having a contrast ratio of 6,000:1, 60Hz refresh rate, 8ms response time and 178-degree viewing angle. It also supports HDR10 content.
Though most online content service providers are yet to offer HDR 10-quality content in India, they are expected to come in the next few months. Compared to others who have already purchased other branded LED TVs, Xiaomi fans will have the advantage because their Mi TV 4 is future-ready.
Configuration and user-interface:
Xiaomi Mi TV 4 comes packed with a 64-bit 1.8GHz Amlogic Cortex A53 quad-core processor with a 750MHz Mali-T830 GPU, 2GB RAM and 8GB eMMC storage.
It also features three HDMI ports (including an ARC port), and two USB ports (3.0+2.0), as well as an Ethernet port along with Dual-Band Wi-Fi, and Bluetooth 4.0 to connect wireless headphones or other Bluetooth devices.
As far as the audio system is concerned, Xiaomi Mi TV 4 houses dual-speaker (2 x 8 watts) setup with Dolby and DTS audio system.
If not satisfied with the loudspeaker, then Mi TV 4 owners can connect portable Bluetooth speakers to create a surround sound-like effect.
Like the Redmi and Mi-series smartphones, which run Android-based MIUI, Mi TV 4A is powered by the AOSP (Android Open Source Project)-based PatchWall assistant. It is a layer on top of the Android TV OS that relies on deep learning AI (Artificial Intelligence) technology to give content-based recommendations.
The company adds that it is completely redesigned from the ground up for the Indian market; PatchWall is also the first Smart TV OS in the world to intelligently connect to set-top boxes, allowing users to switch to any channel or specific TV show with just one click.
Xiaomi Mi TV 4 comes with a remarkable Mi Remote with a simple design and just 11 buttons. Guess what? PatchWall makes the Mi Remote work as an STB (Set-Top-Box) controller. It also controls any HDMI device that supports CEC (Consumer Electronics Control).
Content:
Xiaomi has signed more than 15 different content partnerships, including those with Sony Liv, Voot, TVF, Hungama Play, Flickstree, Sun NXT, Zee5, Hotstar, Viu and Alt Balaji, across 12 Indic languages, resulting in a huge video content library with 500,000 hours of content to watch, of which 80 percent is free.
Nevertheless, the insane amount of content is so huge, you can binge-watch them on the Mi TV 4 for more than 55 years.
With all this content available, the company brings the universal search option for users to make it easy to find content, along with personalized recommendations that get better over time. There's also support for 13 system languages, including 12 Indic languages out of the box.
On the downside, Xiaomi Mi TV neither has an App store of its own like the one it has in China, nor the Google Play store.
Also, Xiaomi TV doesn't support Amazon Prime Video and Netflix. Even if the TV supports Amazon Fire TV, it can't retrieve Prime Video content.
The good news is that Xiaomi is in talks with them. Once a partnership is established, the company can push OTA software to the Mi TV 4 to support more content service providers.
Price and after-sale service:
It's well known that India is a price-conscious market, and street-smart Xiaomi is aware of it. Since its debut in 2013, Xiaomi has been offering feature-rich mobile phones at cut-throat prices, reducing its profit margin. This paid off really well, as the Chinese brand is now the numero uno smartphone-maker in India.
Now, the company's television division is following the same path by offering the Mi TV 4 at a mouth-watering price of just Rs 39,999, which is sure to give market leaders Samsung and LG a run for their money this year.
Considering the superior hardware and ultra-slim design, it is a steal. Other branded TVs with same features cost double, if not more, in the market.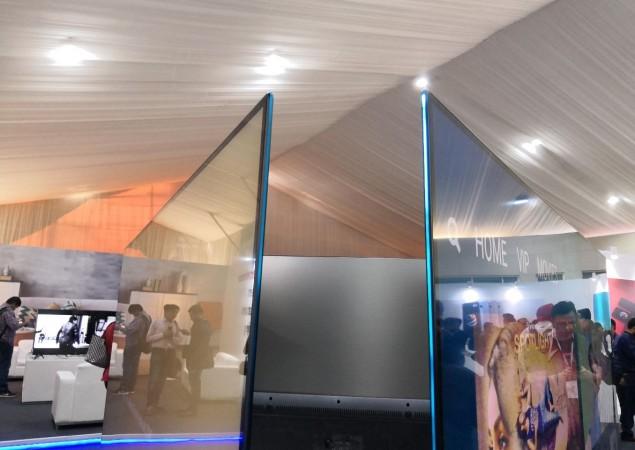 There is another major factor that favors the Xiaomi TV unit. The company's smartphones have become a household name and most importantly the consumer trust on the brand Xiaomi or Mi is at its peak in India.
As far as installation and service are concerned, Xiaomi has confirmed that customers who purchase the Mi TV 4 series from its proprietary mi.com and the Mi Home store are assured of free shipment and installation service within 24 hours after delivery. There is also a standard one-year warranty for the whole TV and two-year warranty for the LED panel.
Also, if the TV has any problems, the company will take care of the service, but only for those who buy it from the Xiaomi website and Mi Homes.
For those who purchased the Mi TV 4 from Flipkart, the e-commerce site will take care of installation and service.
Earlier, customers had to wait for the festival season for retailers to offer discounts, but they need not wait this time and can directly go buy the Xiaomi Mi TV 4 series on Flipkart and mi.com from February 22.
Like the smartphones, the Mi TV 4 is also expected to sell like hot cakes, so make sure you log into Flipkart or the Mi.com website well before the sale time (2 pm IST). If you manage get it in your cart, try to complete the payment transaction within a predefined time, preferably within five minutes (by uploading card details well before the sale) or else it will be passed to next eligible buyer.
Xiaomi Mi TV 4 launch offers:
For prospective Xiaomi Mi TV 4 consumers, the company is offering EMIs (Easy Monthly Installments) starting at Rs 1,368 per month.To further sweeten the deal, Axis Bank Buzz Credit Card holders can avail additional 5% off on the smart 4K LED TV.
Also, buyers can choose to pay Rs 3,499 extra to get 2 year extended warranty coverage on the Mi TV 4.
Stay tuned. Follow us on @IBTimesIN_Tech on Twitter for latest news on Xiaomi products.