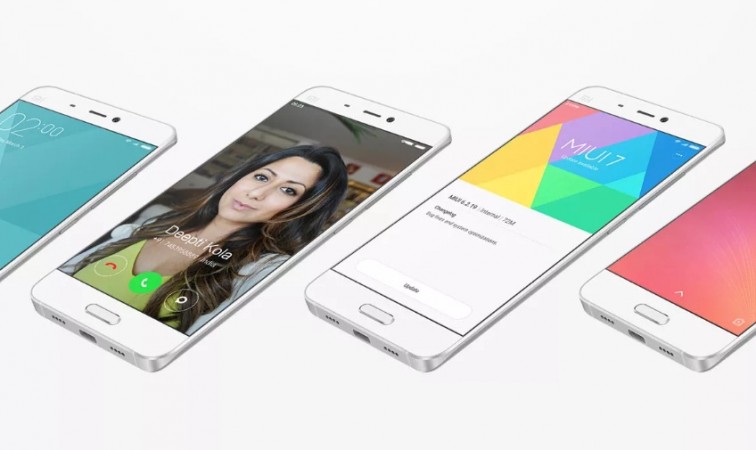 Xiaomi has been enjoying the success of its recent releases, Redmi Note 4 and Redmi Note 4X, but all eyes are set on the flagship release by the company. The Mi 6 is one of the most anticipated phones this year, and so far we have only heard about the device through the grapevine.
Adding to the latest string of rumours, live images of the purported Mi 6 were leaked online, offering an up-close look at its design. It is clear that the company will take a cue from the lauded design of Mi MIX in the making of the Mi 6.
The leaked images of the smartphone, posted by a tipster on China's microblogging website Weibo, reveal an ample screen-to-body ratio, identical to Mi MIX. The physical home button has been removed and the bezels have gone extra slim.
According to GizmoChina, the leaked Mi 6 images show the device running MIUI. But if you look closely, you'd start to doubt the authenticity of the images. There is no Mi logo at the front, which is standard across all Xiaomi smartphones. The design, although different, doesn't match with any of the previous leaks.
Finally, the credibility of the tipster who shared the images of the so-called Mi 6 is also questionable.
There have been several leaks hinting at the features of the Mi 6. The handset is expected to come in three variants and the high-end model is said to feature Qualcomm Snapdragon 835 chip, 4GB RAM, 128GB storage, dual camera setup at the back and a reliable 4,000mAh battery with Quick Charge 4.0 support.
The Mi 6 is expected to cost ¥2,999 (approx. $364/€340/Rs.24,742), but the company might also launch cheaper variants with different configuration like using MediaTek Helio X30 chipset and lower storage options starting at ¥1,999 (approx. $291/€272/Rs.19,791). Since Xiaomi is not going to launch the Mi 6 at the MWC 2017, we are expecting the handset to hit the shelves later this year.