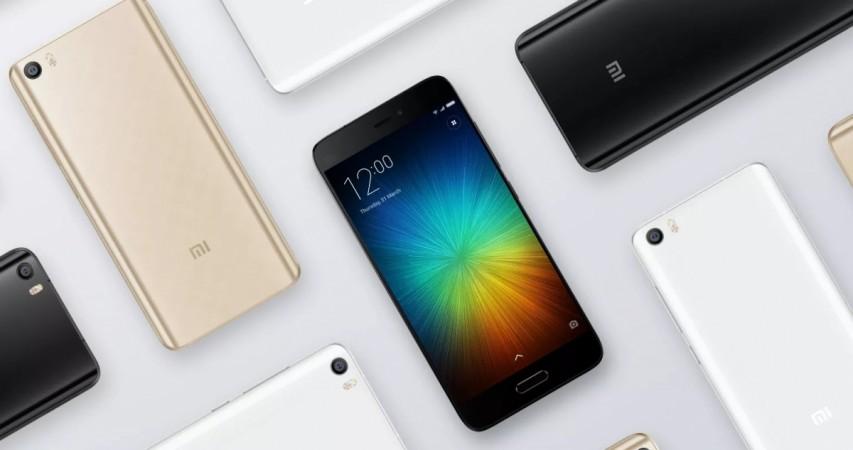 Xiaomi's 2016 flagship Mi 5 got an overwhelming response among critics and consumers alike and the expectations over its successor Mi 6, which is rumoured to debut in March, are running high. Now, price details of the Xiaomi Mi 6 series have surfaced online.
A Chinese leakster on Wiebo (Via GizChina) has claimed that Xiaomi Mi 6 will be made available in two variants- one with flat display panels and other with a dual-edge curved screen.
Also read: Android co-founder Andy Rubin's Essential mobile to take on Apple, Google and Samsung in 2017; all you need to know
It has to be noted that flat screen model will come in two sub-variants - one having MediaTek Helio X30 chipset for ¥1,999 (approx. $291/€272/Rs.19,791) and other with Qualcomm Snapdragon 835 quad-core and will cost ¥2,499 (approx. $364/€340/Rs.24,742). Both models will have 4GB RAM and LCD-based screen.
Whereas, the OLED-based dual-edge screen model (with Snapdragon 835) is expected to come with 6GB RAM and will set you back at ¥2,999(approx. $436/€409/Rs. 29,692).
Though the pricing structure is in line with Xiaomi's 2016 series Mi 5 variants, we have our doubts on the existence of MediaTek-powered Mi 6 model. It makes no business sense to incorporate low-grade processor in a flagship phone and people would rather pay few additional bucks to get Qualcomm Snapdragon 835-based Mi 6.
We expect the company to spill the beans on Xiaomi Mi 6's key features soon, as the launch date is nearing. It's a common practice among phone-makers to sequentially reveal specifications of the flagship phone to build up the suspense ahead of launch.
Xiaomi Mi 5 was unveiled in Mobile World Congress (MWC) 2016, so many believe its successor, the Mi 6 series will make its debut at the same Barcelona event (February 27) and will be released in March.
Watch this space for latest news on Xiaomi Mi 6 series and MWC 2017.