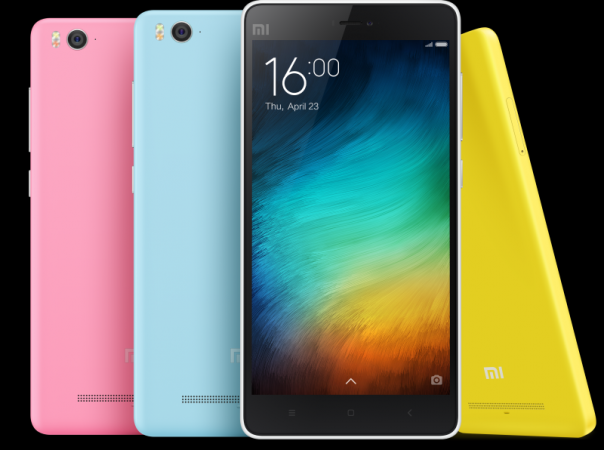 After launching the much-anticipated Mi 4i at a grand event in India last week, Xiaomi is ready to take the market by storm with its first flash sale. The largest smartphone vendor in China has collaborated with Flipkart to host the Mi 4i flash sale on 30 April at 2 pm. More than 3 lakh customers have already registered for the sale of Mi 4i, which offers great value at low cost.
Like previous flash sales of Mi phones, only registered customers will be allowed to participate in the Mi 4i sale. Flipkart has closed the registrations to buy the handset, delaying the purchase until next week for those who could not sign up in time. Xiaomi received an overwhelming response for its latest Mi 4i smartphone as it received more than 3 lakh registrations in just four days, Xiaomi India head Manu Jain said in a tweet on Tuesday.
We expect the Mi 4i flash sale to be over in a few seconds. With lakhs of customers waiting to bag the new Xiaomi smartphone, it may be difficult for one to get their orders placed. But one can follow these few tips to get a stronger chance of successfully adding the Mi 4i to cart.
Flash Sale Tips and Tricks
Login to your Flipkart account a few minutes before the sale window opens at 2 pm on Thursday, 30 April.
Ensure a fast, reliable internet connection.
You can also use Flipkart app to make the purchase, which according to the online retailer is gaining traction and offers equal chances of success.
Keep the sale page open and ready on web browser and on mobile app, if possible.
Refresh the browser every 2-5 seconds when the countdown is closing in.
Click Buy when the countdown ends and wait for confirmation.
On successfully adding the Mi 4i to cart, you will have ample time to complete the payment and check out.
If you are doubtful about Xiaomi's Mi 4i smartphone, a quick run through the spec list should convince you. Mi 4i sports a 5-inch Full HD OGS IPS display with 441ppi. Powered by a 64-bit octa-core Snapdragon 615 processor, the Mi 4i boasts 2GB RAM and 16GB onboard storage. There's a 13MP rear-camera with dual-LED flash and a 5MP front snapper for your camera needs as well as a 3120mAh battery to keep the handset powered up for long hours. Mi 4i runs Android 5.0 Lollipop with MIUI 6 out of the box and supports high-speed 4G LTE broadband.
For all these specs, Xiaomi is asking for ₹12,999, which makes Mi 4i of great value.