Xiaomi was full of surprises at Tuesday's Mi Fan Festival event. The Chinese smartphone giant launched a series of interesting products but not the rumoured smartwatch.
The new launches included a Mi TV 2 55", Mi Smart Scale, Mi Power Strip, Redmi 2A and a Mi Note Pink Edition. The new product portfolio commemorates five years of Xiaomi.
Xiaomi was expected to enter the wearable space with its first ever smartwatch, rumoured as Mi Watch, in competition with the Apple Watch. The smartwatch was expected to feature a round dial and come equipped with great capabilities as reported earlier.
Xiaomi CEO Lei Jun did not make any announcement related to the smartwatch. But the rest of the products add to the company's successful line-up in China.
Here, we bring you the details about the new products launched, including specs, features and their respective prices.
Redmi 2A
Xiaomi was expected to launch an ultra-affordable Redmi smartphone next month, but the company made the announcement early. The Redmi 2A is the cheaper variant of the Redmi 2, featuring a similar design and specs but for a lesser price. Xiaomi is running a promotional offer on the new product, selling Redmi 2A for RMB 499 on 8 April. The regular selling price of the handset has been finalized at RMB 599 ($96).

Mi Note Pink Edition
With this new launch, Xiaomi is targeting fashionable women who are high on fashion and technology. As expected, the phablet remains intact in terms of design and specs but is dipped into pink hue. Along with the 16GB Mi Note Pink Edition, Xiaomi is offering 5,000mAh power bank, for RMB 2499 ($400 / Rs 25,200).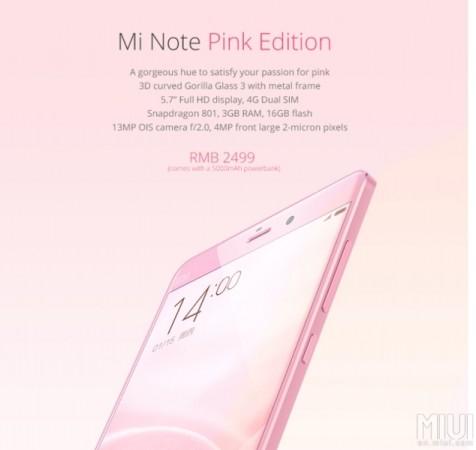 Mi TV 2 55-inch
Xiaomi also expanded its television line-up with the all-new ultra-slim Mi TV 2 55-inch model. The new model features Samsung HD 4K panel and comes with a Bluetooth subwoofer and Soundbar. Smart pricing is the USP of Xiaomi products; the new Mi TV2 is available for RMB 4,999 ($806).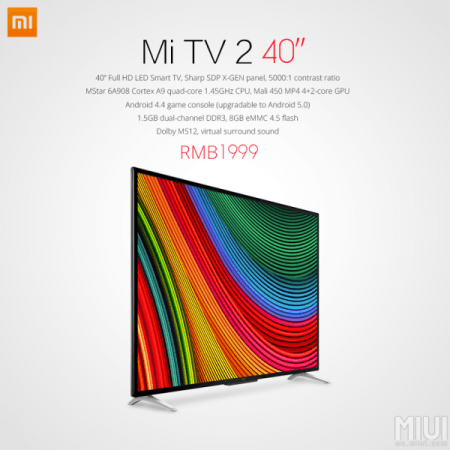 Mi Smart Scale
Xiaomi is making weight tracking much easier for the fitting conscious lot. According to Xiaomi, the Mi Smart Scale is precise in noting even the slightest change in body weight. It can be paired with Mi Fit app to keep track of up to 16 members with few taps. The Mi Smart Scale is priced at just RMB 99 (under Rs 1,000).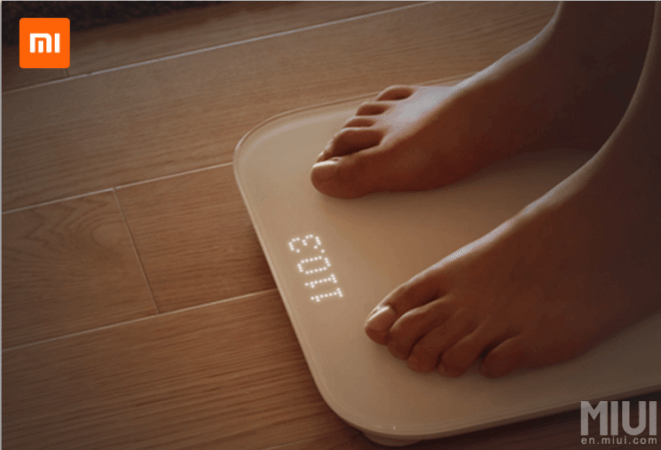 Mi Power Strip
Xiaomi's Mi Power Strip is a useful accessory for your TV and mobile. It has 3 USB smart ports and three conventional power strips to meet users demands. The whole device is compact and is as small as a pencil box. It can be bought for just RMB 49 (Rs 500).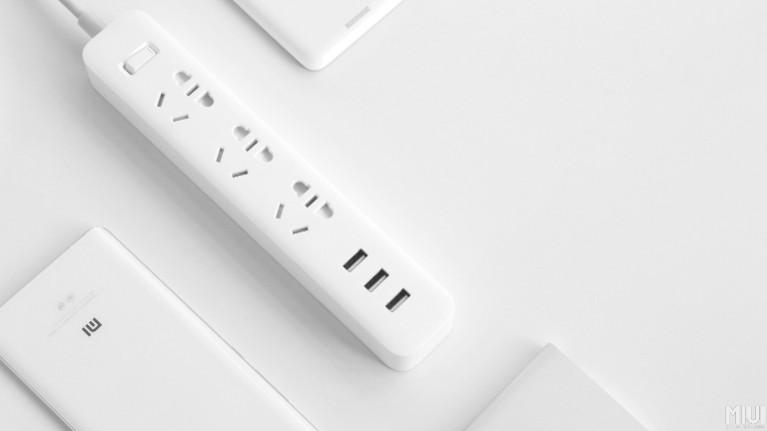 Related
Xiaomi Unveils Cheaper Redmi 2A Model with Leadcore SoC; Price, Specifications
Xiaomi Redmi 2 Flipkart Flash Sale 2.0 to Start on 31 March