Xiaomi has become a household brand around the world with its disruptive approach. The Chinese smartphone brand has no intention of slipping away from the spotlight as it has confirmed the first big launch of 2019. Following a series of rumours, Xiaomi has confirmed the launch of a new Redmi smartphone on January 10 in China.
Even though the company hasn't specifically mentioned the name of the upcoming Redmi phone, some educated guesses hint at the arrival of Redmi 7. The teaser page on the company's official China website also confirms a 48MP camera, which is derived from the shadow of the Redmi sign that says "4800."
This new teaser follows the major leak by Xiaomi President Lin Bin, who had shared an image of an unidentified smartphone with a 48MP camera last month. The image only showed part of the rear camera, making it hard to guess whether it is a single camera lens or a dual setup. Many reports built upon that teaser by Xiaomi boss and claimed it could be the next Redmi flagship.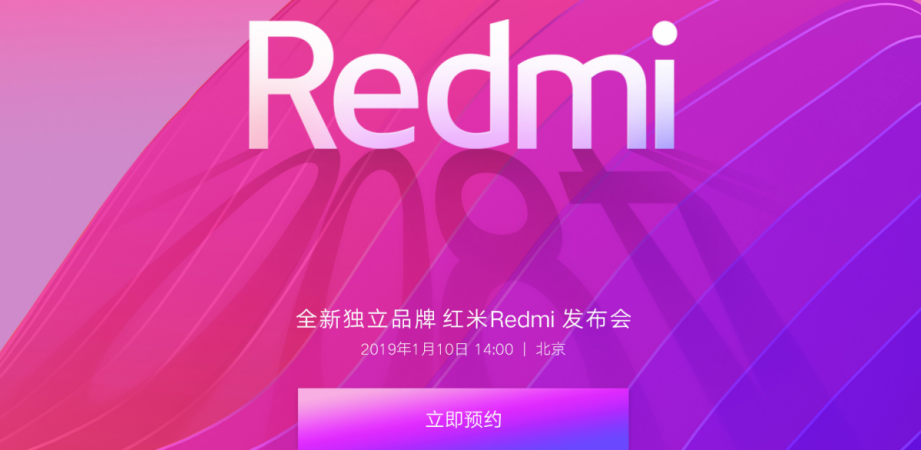 Visiting Xiaomi's teaser webpage for the new Redmi phone also says "new independent brand," which only means Redmi will spin off into a separate brand like Huawei's Honor and Oppo's Realme.
While many reports claim the upcoming handset is going to be the Redmi 7, there are reports contradicting the claim. It is possible that Xiaomi could launch Redmi Pro 2 at the upcoming event next week, breathing life into the series that hasn't witnessed an upgrade since 2016.
Other leaks have suggested that the Redmi Pro 2 will be powered by 11nm Snapdragon 675 chipset. But nothing beyond that is known about the handset at this moment. Usually, a flurry of leaks give an idea of what to expect from an upcoming launch, but Xiaomi has maintained a tight lid on the upcoming Redmi phone launch.
With just a week to go for the official reveal, the wait isn't going to be too long. Stay tuned for updates.