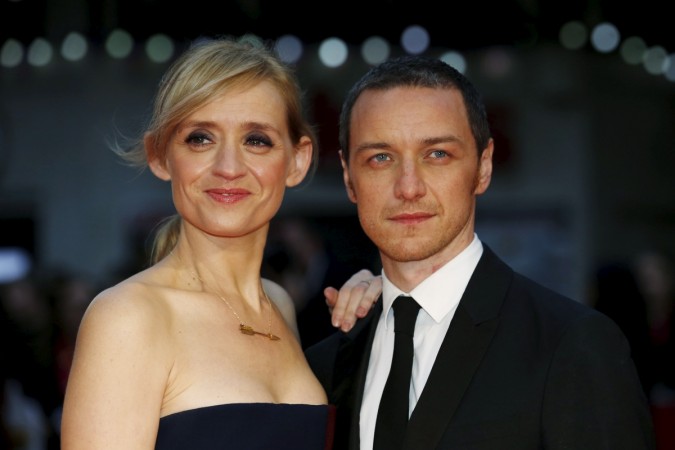 James McAvoy is reportedly romantically involved with his "X-Men: Apocalypse" co-star Alexandra Shipp. The duo sparked dating rumours after they were spotted getting cozy at a party on May 16, according to The Mirror.
McAvoy and Shipp play Professor X and Storm respectively on "X-Men: Apocalypse" and apparently their relationship isn't a secret. "James has been quite open among the cast and crew that his marriage was over â€" and it seems he has struck up a friendship with Alex since then," an insider told The Mirror, adding that their friendship has "been the source of some gossip among those connected to the film. But they've kept things low-key."
Last week, during the "X-Men: Apocalypse" premiere at London's BFI IMAX, McAvoy was photographed placing his hands around Shipp's waist as they shared a joke. In the latest franchise Shipp plays Storm, the role previously portrayed by Halle Berry.
McAvoy and his wife of nine years, Anne-Marie Duff, recently announced their split and according to The Mirror source their marriage has been in trouble for quite some time.
"It's been going on for a while now. He told people things had started to break down some time ago but that everything was fine and they were perfectly happy. He and his wife are still living together and things are pretty amicable, but there was no doubt he is now single. He and Alex were certainly very tactile," the source added.
The Mirror also revealed that McAvoy and Duff, who fell in love after starring together as Steve and Fiona in Channel 4's "Shameless," have been staying together at their home in North London for the sake of their young son.
"It is with tremendous sadness that we have come to the decision to divorce," the couple said in a statement cited by The Mirror. "We enter this next phase with continued friendship, love and respect for one another and the shared focus of caring for our son."