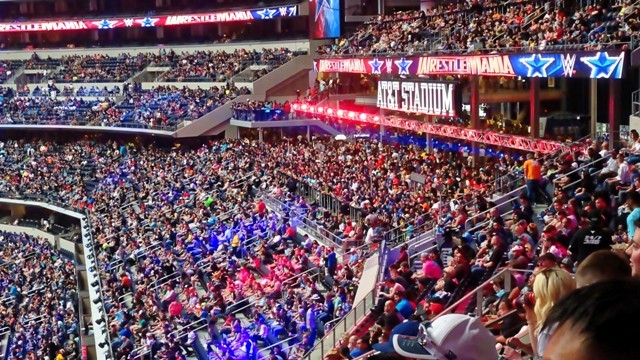 WrestleMania has always been the landmark pay per view (PPV) event of the World Wrestling Entertainment (WWE) ever since its inception. WrestleMania 33, as usual, thus won't be any different. Every year, it seems that the special event is getting a notch higher in terms of promotion and as a complete viewing experience.
The pro wrestling company, months ahead of the April 2, 2017 event in Orlando, Florida, has introduced special travel packages for the WWE fan to get a lifetime experience hands on.
The special packages involve not only viewing the mega event live from the Camping World Stadium but also an access to the WWE Hall of Fame Induction Ceremony, WrestleMania Axxess, Monday Night Raw, SmackDown LIVE, NXT and also, hotel accommodations.
This is the ultimate fan experience WWE could come out with in an effort to build their brand even further and increase their mode of connect with the audiences.
While this definitely is great news for the entire WWE Universe, the booking needs to be done at the earliest in order to make hay while the sun shines. The booking closes on Tuesday, November 15, at 9 am ET (7.30 pm IST), so you have to hurry up a little.
What are the various packages: Sunshine Package, VIP Package, Platinum Package, Gold Package and Silver Package. For more details on this, as well as the entire itinerary, ticket prices and booking, click HERE.
Oh and in case we forgot, the matches may not have been decided as yet, but several reports have claimed that the legendary Undertaker will be making his whopping 24th appearance at WrestleMania 33. Also, in action will be superstars John Cena, Triple H and Seth Rollins.