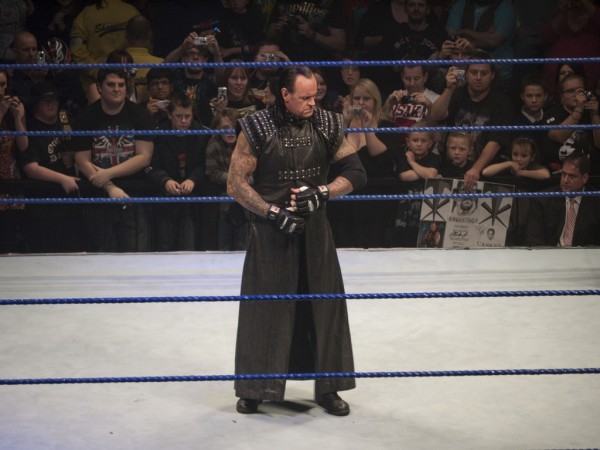 The "phenom", the "deadman" and the man who has given pro wrestling, especially the World Wrestling Entertainment (WWE), a whole new dimension over decades is still not done with the sport. If examples of dedication and passion are laid in front of kids and adults alike, the Undertaker definitely turns out to be a perfect role model.
The 51-year-old American personality, whose original name is Mark Calaway, is set for a return to the WWE Smackdown Live later this November. This comes in just days after yet another pro wrestling veteran Goldberg marked his return to the WWE on Monday Night Raw, challenging Brock Lesnar to a fight in Survivor Series 2016.
As of now, the Undertaker's plans have not been revealed. For the record, the "deadman" is 22-1 at WrestleMania -- a streak that is not really expected to be surpassed by any WWE superstar in a long time.
There is a huge possibility that the Undertaker is still active for one more match at WrestleMania 33, scheduled for April 2017 in Orlando, Florida. Who becomes his opponent? Goldberg, John Cena or Lesnar, yet again? It remains to be seen.
As for now, all eyes will be on the landmark 900th episode of WWE SmackDown Live, where the "Phenom" finally marks his return to the ring since defeating Smackdown Live commissioner Shane McMahon in a Hell in a Cell match at WrestleMania 32 in April earlier this year.
Details of the Undertaker's return
Date: November 15, 2016
Venue: Mohegan Sun Arena, Pennsylvania
Possible opponents or feuds against: Shane McMahon, Randy Orton, Bray Wyatt and Kane
Possible next fight: Royal Rumble 2017 on January 2017 in Texas