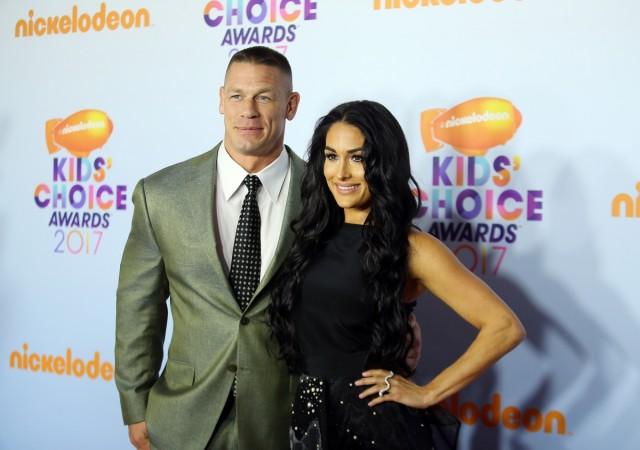 Former WWE diva Nikki Bella disrobed completely in celebration of reaching 500,000 subscribers on her YouTube channel along with fiancée John Cena.
Also read: John Cena-Nikki Bella engagement at WrestleMania: This is how the wrestler went down on his knees
The newly engaged couple left little to the imagination while flashing their skin. While showing off their impeccable wrestling body, they surely did not forget to blur their private body parts.
Taking to her YouTube channel 'The Bella Twins', Nikki Bella shared a short video where she starts saying, "We are finally ready to have this huge celebration. Sorry it took a few days. It took a while to convince someone to do this," while blaming her fiancée.
Cena keeps insisting that this is not a good idea while Bella says, "This is a very good idea because why? We got half a million subscribers! So, we are ready to give all of us to all of you."
The Wrestling star quips: "I still don't think this is a good idea," before he pulls down his shorts as Bella removes her silk robe.
"I think my tube's on YouTube!" the actor shouts as he and the Total Divas star dance around a little. "I think my, uh, yeah ... everything is on YouTube!" Bella adds.
Then Cena bends over and passes fake gas in Bella's direction and she immediate starts cursing her, "What the f**k? Are you kidding me?"
"God, what did you eat? Someone else's farts? You honestly ruin everything."
As their marriage on the cards, so many fans have been wondering if wrestling stars would like to go on air during their wedding. The pair who have been dating for past five years, got engaged on stage at April 2's WrestleMania 33 after they defeated the Miz and his wife Maryse during a tag-team match.