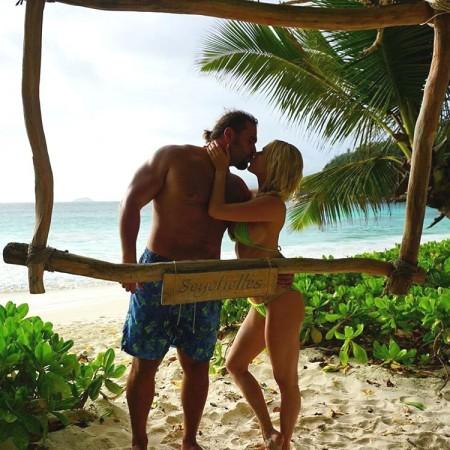 One of the most prominent couples in the WWE, Rusev and Lana, got married in Bulgaria; the footage has been shown in the American reality TV series Total Divas on Wednesday April 26. The TV series showcases the lives of the WWE's women wrestlers outside the ring.
READ: How Rusev and Lana makes Instagram a bright place!
31-year-old Rusev, whose real name is Miroslav Barnyashev, originally married Lana, a.k.a CJ Perry on July 29, 2016, but they never had a traditional Bulgarian celebration. Rusev hails from Plovdiv, People's Republic of Bulgaria.
WWE fans are visibly surprised as Lana has been seen breaking her kayfabe character and speaking in the origina; American accent. The 32-year-old, who was born in Florida, United States, had been taking course to the Russian accent since her WWE main roster debut as Rusev's manager in 2013.
Following the WWE Superstar shake-up 2017, neither Rusev nor Lana have made appearances at WWE SmackDown Live as yet. However, major plans are presumed to be in store for them!
While Lana is set to appear at the show in a 'blonde bombshell' sultry avatar, which fans have been calling 'Lanalina', Rusev, in a video, has made it clear that he'll be returning at the WWE Money in the Bank pay-per-view even, only if he is given the opportunity to compete for the WWE Championship...otherwise the pro wrestler will pack his back and return to his home in Bulgaria.
Rusev also mentioned that he hated both SmackDown Live Commissioner Shane McMahon and General Manager Daniel Bryan.