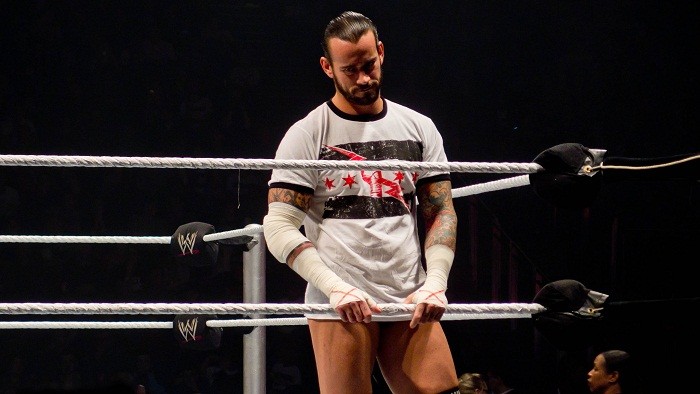 Since his first round loss to Mickey Gall at UFC 203, there has been a lot of speculation about what CM Punk would do next. Rumours surfaced that he will be returning to the WWE to make an appearance at WrestleMania 33 but Jim Ross, who was a commentator with WWE, said his return is unlikely.
Also read: Brock Lesnar and Goldberg set to face off at WrestleMania 33
"I would be shocked if he came back to WWE. However — and he might disagree with this — I would not be shocked if he came back and did a wrestling gig. Maybe New Japan (Pro Wrestling), something along those lines. There's a lot of talk of other groups that are looking to get their toe in the water.
"McMahon's got the monopoly, and they do a phenomenal job. They're the big dog in the yard, so other dogs now are barking. We'll see how it comes about. I don't think Punk would ever go back to WWE, but I could be wrong. They could hug and make-up," the Daily Star quoted Jim Ross as saying.
With a return to the WWE off the cards and with CM Punk determined to make a name for himself in the MMA world, he could get a second chance to impress fans in the UFC later this year after Mike Jackson challenged CM Punk to a fight.
The interesting part about CM Punk and Mike Jackson is that both of them lost to Mickey Gall via a rear-naked choke and neither of them has any real MMA experience. Mike Jackson is also an MMA reporter and photographer and he feels that facing the former WWE superstar would only be the sensible matchup to make.
Another reason for Mike Jackson to be keen to have a fight against CM Punk is because during their previous encounter at the backstage of a UFC event, Punk called him a "can" which apparently Jackson took personally.
"You're trying to make money, and that's really the only reason we're bringing this guy in in the first place, and it seems what's best would be to allow me to fight him."
"For someone who has zero fight experience to call me a can, that was probably the most offensive thing that I've heard throughout this entire ordeal. So, he wants to fight one more time at least, and I figure, throw me in there."
"They only have a little bit of promotional material; you don't have to worry about looking for another fighter to fight CM Punk. I think he and I, we have enough history and a little bit of bad blood that we can just make the money fight right here, right now. Let's see who the real can is here, and let's make some money doing it" MMA Mania quoted Jackson as saying.