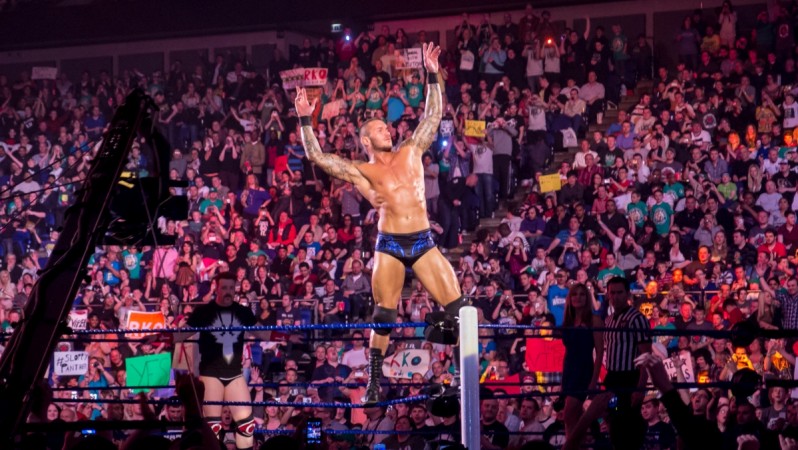 WWE veteran Randy Orton, formerly referred to as the 'legend killer,' has given a sensational performance at the SmackDown Live event on Tuesday, February 28, that is worthy of bagging the Academy Awards, the WWE fans have said.
Unfortunately, the Oscars 2017 already have taken place on February 26, but it needs to be seen if Orton's performance makes it to the nominations list for the Oscars 2018.
Of course, we all know that WWE being a TV show, cannot make it to the Oscars. Nevertheless, the reaction from the WWE universe after witnessing Orton demolish Bray Wyatt's kingdom on Tuesday night, have left many stunned.
For those who don't know this, Orton is a part-time actor as well with the 2013 film 12 Rounds 2: Reloaded and an appearance in the TV series Shooter, under his kitty.
Orton, who has been seen getting into an unexpected alliance with Bray Wyatt over the last few months, finally broke his silence and turned on his associate in the most ferocious way possible. In a segment that almost reminds you of the vicious Undertaker and his Ministry of Darkness back in those prime years of the WWE, Orton burnt the entire compound of Wyatt and did show some brilliant acting skills to take the plaudits.
He also demolished the spirit of the mysterious Sister Abigail, the power behind Bray Wyatt.
We don't have the entire footage of the segment, but you can watch it in full in the re-telecast of the WWE SmackDown Live (February 28) across TV channels and the WWE Network.
In India, the action can be re-watched on Ten 1 at 5pm IST and 10pm IST on Wednesday.
Reactions to Randy Orton's performance
You can keep your Oscars.
THAT was some acting!
Bravo Randy Orton! #SDLive

— Cathy (@Blue70517) March 1, 2017
The ending to #sdlive made me feel like I'm watching a horror movie ?Randy Orton's promo & brays face of terror #Oscars nomination

— Lotty (Griselda) (@grizzybear27) March 1, 2017