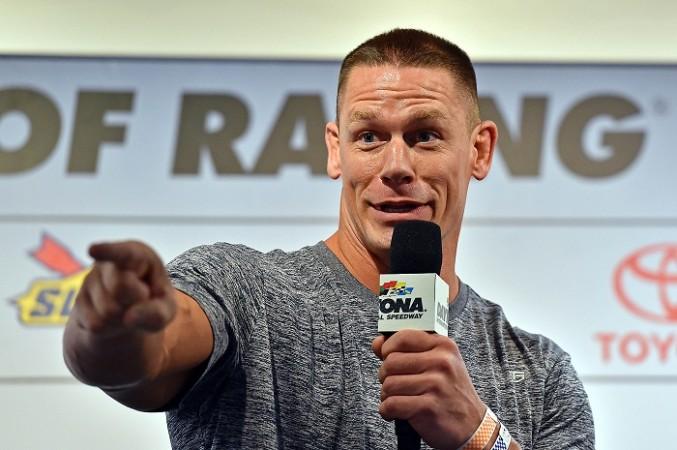 If SmackDown's most recent episode is anything to go by, then at WrestleMania 33 we could be seeing John Cena and Nikki Bella team up to take on The Miz & Maryse in a mixed tag team match.
Also read: WWE return unlikely but a return to UFC possible for CM Punk
John Cena was a guest on Miz TV this week and the two of them have had their differences over the past and this time The Miz was letting John Cena have all of it. He said he was sick of being the other guy in the WWE. He said no matter how hard he worked, no matter how hard he tried, Cena used backstage politics to get to the top of the WWE.
Cena responded by saying that The Miz was basically nothing more than a delusional copycat in the wrestling industry. However, Maryse was having none of that and stepped in to defend her husband and ended up slapping him. Of course, Cena was never going to retaliate, but he did get back up through his better half, Nikki Bella who came out to defend him.
As Nikki entered the ring, The Miz and Maryse ran into the crowd and Nikki took the mike and was short and sweet with her message saying: "Maryse! You mess with my man, I'm gonna break you, B***H!"
Following that incident, there were a lot of rumours doing the rounds that the four of them could be competing in a mixed tag team match at WrestleMania 33, but the WWE has made no official confirmation regarding the match. But it is being said that this segment on SmackDown was the start of the feud between the two couples as they build up to WrestleMania 33.
Before getting into the ring with The Miz & Maryse, John Cena and Nikki Bella are confirmed to fight Carmella and James Ellsworth next week on SmackDown in Indianapolis in what is most likely a warm up match for them as they get ready for their big match at WrestleMania 33.
Check out the incident involving John Cena, Nikki Bella, The Miz and Maryse