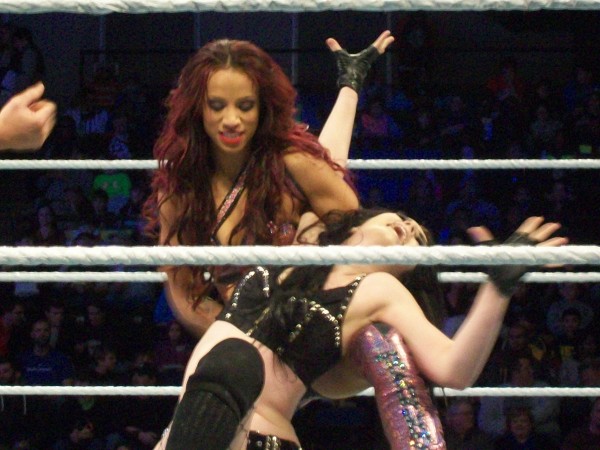 The November 7 edition of Monday Night Raw was the start of the short journey towards Survivor Series 2016 and it threw up a lot of answers as well as some interesting feuds to look forward to. The rematch between Goldberg and Brock Lesnar is set to be the major encounter of the upcoming WWE pay-per-view and before Survivor Series 2016, we will get to see the two superstars coming face-to-face on live TV once more.
In the Glasgow, Scotland, event on Monday, it was decided that two would meet face-to-face in the next edition of Monday Night Raw, scheduled for Buffalo, New York, on November 14.
Expect a massive brawl between the well-known faces in the American combat circuit and several of the wrestlers from the current Monday Night Raw roster could be seen coming to the ring to stop the feud between the two, if it goes out of hand. Finishing moves also could be sent to random WWE superstars from both Goldberg and Lesnar, if that is how the show is getting billed, according to Forbes.
One thing is for certain. With Survivor Series 2016 on November 20, the last edition of Monday Night Raw before the PPV will be nothing but huge. The Buffalo crowd could also be silenced if the feud between Goldberg and Lesnar sees massive amounts of devastation and destruction along the ring side.
While the suspense has been built already, let us look at some of the other major talking points from the Monday event in Glasgow.
The traditional men's Team Raw vs Team SmackDown teams confirmed
Team Raw: Kevin Owens, Braun Strowman, Roman Reigns, Chris Jericho, Seth Rollins (final entrant decided).
Team SmackDown: AJ Styles, Dean Ambrose, Bray Wyatt, Randy Orton, Baron Corbin.
Women's Team Raw vs Team SmackDown teams also finalised
Team Raw: Sasha Banks, Alicia Fox (latest entrants), Charlotte Flair, Bayley, Nia Jax.
Team SmackDown: Nikki Bella, Becky Lynch, Alexa Bliss, Carmella, Naomi.
Sami Zayn to face Dolph Ziggler of WWE Intercontinental Championship
In the battle between Rusev and Sami Zayn in Glasgow on Monday, the latter prevailed. Monday Night Raw's Zayn will now compete against SmackDown Live's Dolph Ziggler -- the Intercontinental champion -- for the title.