WWE fans in India are set to have a fantastic year-end celebration as the WWE Live India tour 2017 takes place this Saturday. Former WWE Champion Jinder Mahal, who is originally from Canada but billed to represent India, takes on the legendary Triple H in the main event.
The WWE Live India tour was originally scheduled to take place across two days but last-minute plans forced the WWE to cut short their road show in India. It will now take place only on December 9.
The Indira Gandhi Indoor (IGI) Stadium in New Delhi remains the venue once again. Last year as well, WWE used the IGI stadium for their first India road event.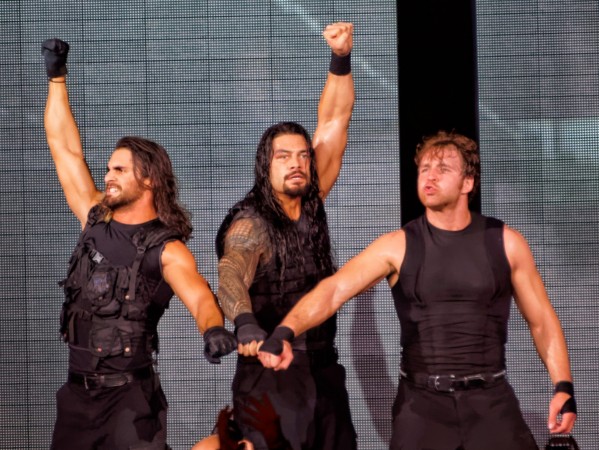 Indian pro wrestler Jeet Rama and Kishan Rafter too make an appearance in the match card.
Full list of matches on December 9
Triple H vs Jinder Mahal
The Shield: Roman Reigns, Seth Rollins and Dean Ambrose vs. Samoa Joe and RAW Tag Team Champions Cesaro and Sheamus
Braun Strowman vs. Kane
Finn Balor vs Bray Wyatt
RAW Women's Champion Alexa Bliss vs. Sasha Banks
Jason Jordan vs Elias
WWE Cruiserweight Champion Enzo Amore vs. Kalisto
Apollo Crews and Titus O'Neil vs Gallows and Anderson
Jeet Rama and Kishan Rafter vs The Miztourage (Bo Dallas, Curtis Axel)
Schedule of the WWE Live India tour 2017
Date: December 9
Time: 5 pm IST onwards
Venue: IGI Stadium New Delhi
How to buy tickets: CLICK HERE
Where to watch LIVE
Now, WWE road shows are not broadcast on TV but some snippets and highlights from the matches are uploaded on the WWE Twitter and Instagram pages.
Therefore, follow the WWE Twitter handle closely on December 9 to get lucky and catch some moments from the Live India tour, from the comfort of your home....if you're not able to travel to the IGI Stadium.