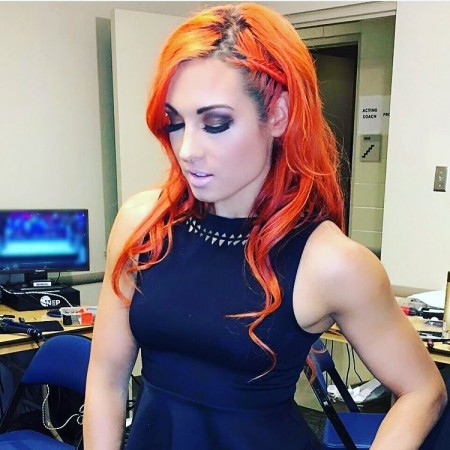 One of WWE's hottest female superstars in recent times, Becky Lynch, is NOT single, guys. Let's begin with that. She was in attendance at the UFC 209: Tyron Woodley vs Stephen Thompson 2 event, on Saturday at the T-Mobile Arena in Las Vegas.
Becky's boyfriend is a bantamweight fighter and he has been on the losing end of his UFC 209 fight against the veteran Iuri Alcantara.
Luke Sanders, the man we are talking of, was submitted via a knee bar in the second round of their fight. It was the 31-year-old Texas fighter's first defeat in 12 MMA fights in his career.
Becky, 30, from Ireland, has been a former WWE SmackDown women's champion and is notable for her feuds with Alexa Bliss and her best friend in real life, Charlotte Flair. Her real name is Rebecca Quin and she is nicknamed the 'lass kicker'.
According to Dave Meltzer of the Wrestling Observer, she also trains in MMA.
How did Sanders' fight go
Sanders was the most dominant fighter in the match as he was completely decimating Alcantara with a flurry of ground and pound from various positions. The Brazilian did attempt a Kimura in the first round, but Sanders had slipped out of it on time.
In the second round, although the incessant ground and pound continued from Luke Sanders, Alcantara did manage to lock Sanders in a knee bar and forced him to tap at 3 minutes and 13 seconds of the round.
Becky at UFC 209 cheering for Sanders
They just showed Becky Lynch at ringside in Vegas for her boyfriend's fight so she's not going to be at the Smackdown show today.

— Dave Meltzer (@davemeltzerWON) March 5, 2017
Becky and Sanders