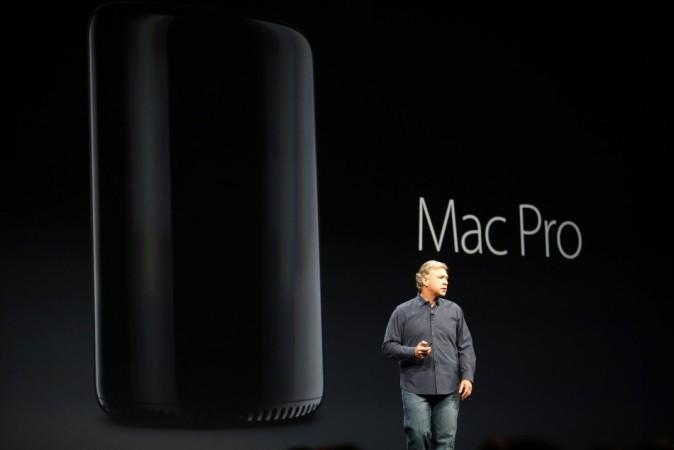 The wait is finally over. Apple has officially unveiled its all new Mac Pro sporting a sleek, cylindrical design in what is called a 'sneak peek' into the next generation Pro at its Worldwide Developers Conference held in San Francisco on Monday.
The all new revamped Mac Pro desktop computer features a unified thermal core which will keep the machine cool and is powered by Intel Xeon E5 processors based on Ivy Bridge micro-architecture and sports dual workstation-class GPUs, Thunderbolt 2, PCIe-based flash storage and ultra fast ECC memory.
At 9.9 inches height, Mac Pro is just around one-eighth of Mac Pro Tower and is referred to as the most radical of them all by Philip Schiller, Apple's senior vice president of Worldwide Marketing.
"With the latest Xeon processors, dual FirePro GPUs, ECC memory, PCIe-based flash and Thunderbolt 2, all built around a revolutionary thermal core, the next generation Mac Pro is the most radical Mac yet," Schiller said in a statement.
With its dual AMD FirePro workstation-class GPUs, the all-new Mac Pro will have nearly 2.5 times faster graphic performance than the current versions and will give around 7 teraflops of PC power. It can also run three 4K displays at one time. The PCIe featured in the Mac Pro will be ten times quicker than the current hard drives available and the four-channel ECC DDR3 memory is enabled to deliver 60GBps storage bandwidth.
"With all the power, the new Mac Pro lets you seamlessly edit full -resolution 4k video while simultaneously rendering effects in the background." assures Apple in press statement.
"Each of the six Thunderbolt 2 ports supports up to six daisy-chained devices, giving you the ability to connect up to 36 high-performance peripherals. Thunderbolt 2 is completely backwards compatible with existing Thunderbolt peripherals and allows you to transfer data between Macs faster and easier than ever."
Unlike its predecessor which had a pair of 16-lane PCI Express 2.0 slots and dual 4-lane PCL Express 2.0 slots, the new Mac Pro will be missing on the expansion slots, quite a noteworthy change. The Mac Pro to be shipped later this year is going to be assembled in the US.