The big fight between The Undertaker and John Cena at the World Wrestling Entertainment (WWE) WrestleMania 34 is reportedly set to be announced in the coming days.
The Mercedes-Benz Superdome in New Orleans will be the venue for the next big event in the WWE on April 8. The wrestling company has already announced a host of big fights lined up next month.
Former Ultimate Fighting Championship (UFC) women's star Ronda Rousey will partner Kurt Angle to take on chief brand officer of WWE Stephanie McMahon and her husband Triple H.
Brock Lesnar will face Roman Reigns for the Universal Championship, while Royal Rumble winner Shinsuke Nakamura has decided to fight AJ Styles for the WWE Championship. A fight between Cena and the Undertaker could be on the cards.
Undertaker's last fight was against Roman Reigns at WrestleMania 33 where the 52-year-old as lost to the Pensacola-born wrestler at The Grandest Stage of Them All. He has not returned to ring since then, but there have been rumours that he could make a comeback in April.
According to the Daily Star, Cena's potential fight against the Taker is all but set to be officially confirmed in the next few days. The 40-year-old had earlier challenged the Undertaker to face him at WrestleMania 34.
It is believed the WWE legend has accepted Cena's challenge for a fight, reports the Express. Should this happen, then the wrestling fans will see the two biggest names in the industry clash against each other at the main event.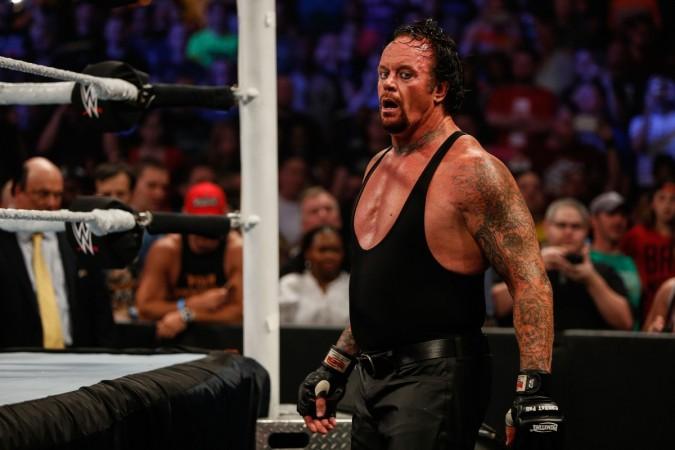 Meanwhile, Cena stressed that he was disappointed when The Streak was ended by Lesnar at WrestleMania XXX in 2013. The Undertaker holds a record for most number (21) of consecutive wins at WrestleMania that started in 1991 [he missed a few fights in between due to injuries].
"At my core, I'm a fan. I'm a member of the WWE universe and I've thought about this a lot. I was emotionally moved when the streak was broken," Cena told ESPN.
"Last year was an emotional performance. Then you get closer and closer to WrestleMania, and you realize it's not a WrestleMania without The Undertaker."