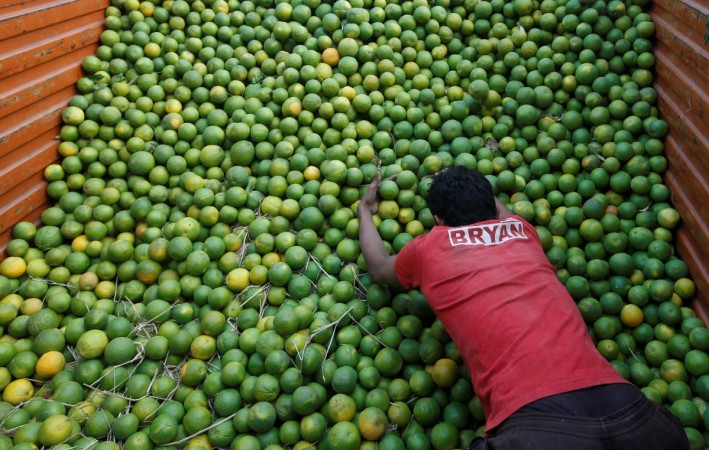 India's annual wholesale price inflation has touched an eight-month high driven by surging food prices and fuel products. Annual wholesale price index rose to 3.93 percent year-on-year in November from 3.59 percent increase in the previous month and also above the market expectations of 3.78 percent, Reuters reported.
It is the highest wholesale inflation since March. On a monthly basis, wholesale prices rose by 0.7 percent, after 1.0 percent gain a month earlier.
Earlier this week, India's retail inflation in November accelerated to 4.88 percent surpassing Reserve Bank of India's target of four percent. The annual retail inflation was a 15-month high and mainly driven by rising food and fuel prices in the country.
"Inflation has accelerated at a pace much higher than what was expected. Clearly, the pressure from inflation is becoming more apparent," said Sunil Sinha, Economist at India Ratings.
"In my view, the scope for any rate cut this fiscal (year) is completely ruled out. I do not see much of change in RBI's stance in the next six months," he added.
However, the surging inflation could put pressure on the RBI to raise policy rates. Analysts also expect inflation to remain above the central bank's target which erases hopes for any further rate cut.
The RBI kept its policy rate on hold in its last meeting held on December 6 as widely expected by the market analysts, driven by rising inflation and stronger economic growth.
Further, analysts also expect RBI to hold its trigger in the coming months, including at its next policy meeting that is scheduled in February as it closely watches the inflation trends.
The government, on the other hand, wants the central bank to cut key interest rates in the coming months to boost private and public borrowing and push economic growth.
"We expect the RBI to cut policy rates, in its next policy review," said a government official.