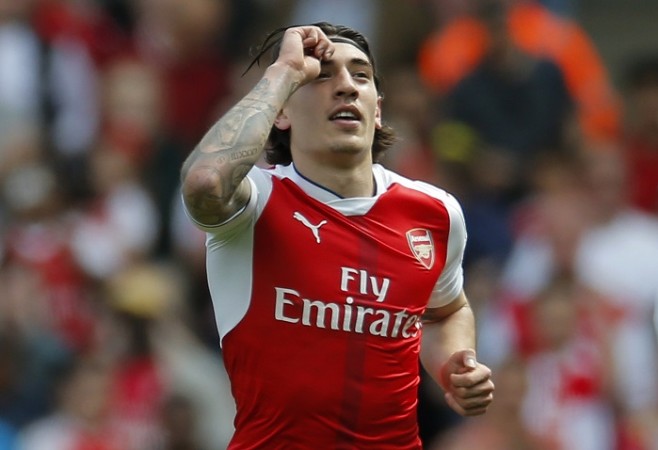 To go with the Alexis Sanchez "will he stay or will he go" transfer saga, it looks like Arsenal fans will have to deal with another one this summer transfer window, as Hector Bellerin continues to be linked with a move to Barcelona.
Barca are known for cherry-picking Arsenal players, with the club particularly notorious about the manner in which they go about signing those players from the English Premier League club when it comes to someone that was signed from their academy.
The Cesc Fabregas transfer was all about Barcelona players constantly making comments in public and imploring the midfielder to return to the club, with "Barcelona DNA" a phrase that was used quite often.
And if Arsenal resist offers for Bellerin from Barca this summer, expect all of that to come into play again.
Bellerin only recently signed a new long-term deal, so there is absolutely no compulsion for Arsenal to sell the right-back. However, after losing his place to Alex Oxlade-Chamberlain when Arsene Wenger switched to a back-three, Bellerin has reportedly thought about returning to Barcelona.
The Spanish giants have made the Spain right-back one of their premier targets this summer, and are willing to test Arsenal's resolve with bids.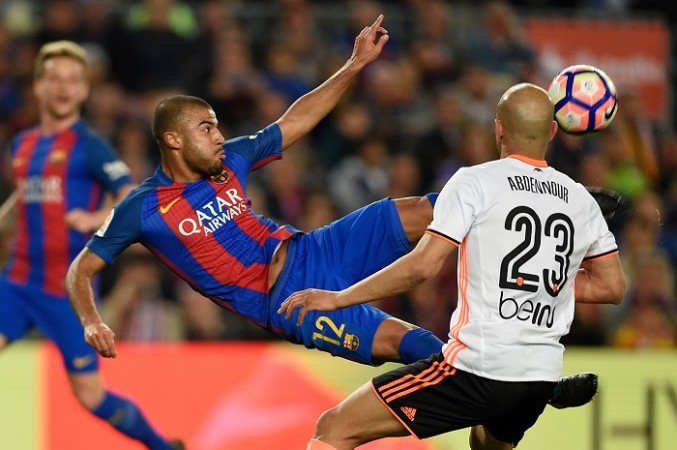 One of them could involve Rafinha, the midfielder, who is the younger brother of the Bayern Munich star Thiago Alcantara, moving to Arsenal in a swap deal.
According to Marca, Rafinha is open to a switch to the Premier League, particularly to Arsenal, and with Wenger open to making a move in midfield, it is a transfer that could happen.
But, Bellerin is a much more established player, particularly if you take it in the Premier League context, and considering how well the right-back has developed since switching from Barcelona as a youngster, this is not going to be an easy transfer to complete.
Arsenal have not been the greatest when it has come to negotiating the highest prices for their stars – they really need to take a leaf out of Chelsea's book in that regard – and if they were to let Bellerin go on the cheap, questions, and not nice ones at that, would be raised.
The Gunners are under pressure to make a proper statement in the transfer market this season, and selling one of their biggest assets would not exactly be a great start, particularly when the only signing they have made so far is a free transfer, albeit a good one in Sead Kolasinac.
At the end of the day, though, no player is expendable, and if selling Bellerin means Wenger being able to make bids for both Alexandre Lacazette and Kylian Mbappe, while giving a youngster like Ainsley Maitland-Niles a go at right-back, then it might not be the worst of ideas.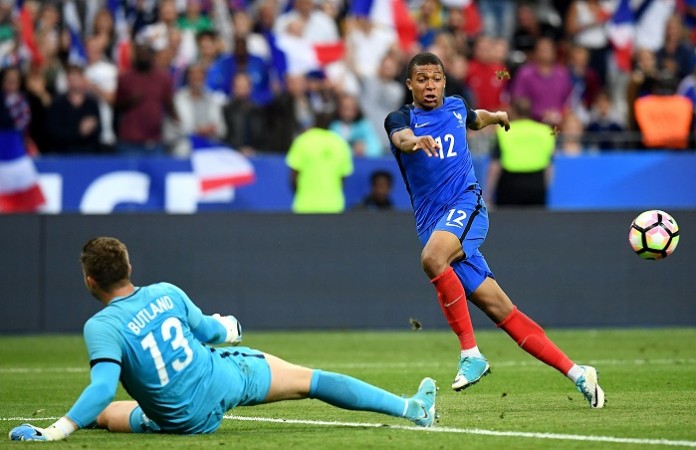 Bellerin did not have the greatest of seasons last time, with injury playing a part, and when he was back fit and ready to go, that switch to a back-three led to him being consigned to the bench more often than not.
Now, with Oxlade-Chamberlain's future also up in the air and the England international seeing his future in midfield, Arsenal, obviously, need a long-term wingback/right-back.
Bellerin is the natural choice, and as long as he is injury-free, he will find that form, which turned him into one of the best fullbacks in the league.
But, if Arsenal are able to get, say £50-60 million for Bellerin, and that money is used to sign the big-name additions that will help the club next season and maybe even convince Sanchez and Mesut Ozil that the Gunners mean business, should they sell?
Barcelona midfielder Rafinha's skills