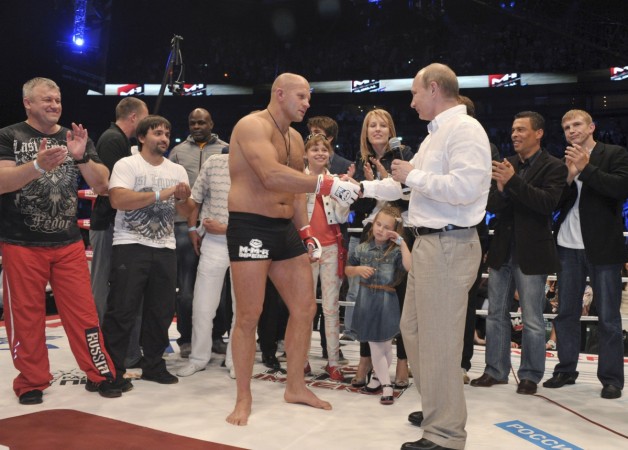 The much-talked about Bellator MMA debut of legendary heavyweight fighter Fedor Emelianenko, scheduled for last Saturday (February 18) didn't actually see the light of the day, disappointing many MMA fans.
Fedor, 40, was scheduled to take on former NFL and UFC star Matt Mitrione at San Jose, California, at Bellator 172, but the fight got cancelled as Mitrione, 38, fell ill.
Fedor would have fought for the first time in the United States on Saturday since 2011, but there wasn't any luck for him. A replacement was offered as the opponent for the Russian MMA legend but he did not accept it as Fedor wanted an opponent with proper training ahead of the fight.
According to Bellator's president Scott Coker, quite a lot of fighters offered themselves to go against Fedor, but the legend was simply not willing to entertain any unprepared fighter.
None but Anderson Silva!
Whenever we speak about last-minute opponents in the MMA, we can't help but bring up the name of yet another MMA legend from Brazil — UFC's Anderson Silva.
Over the past few years, we have been witnessing that Anderson is not hesitant at all in offering himself as last-minute replacements for injured fighters. The 41-year-old Brazilian, who fights in the middleweight division in the UFC, threw himself as an opponent against light heavyweight champion Daniel Cormier last year.
It was at the UFC 200, which took place on July 9 2006 in Las Vegas. Cormier was initially scheduled to take on Jon Jones, but the latter had to pull out of the event after testing positive for a doping violation, for the second time in his career.
With no opponent at sight and Cormier pulling his hairs out, the UFC turned their attention to Anderson who not only agreed to the fight just a few weeks prior to the event but also agreed to move a fight division up!
Anderson may have lost the match but he lasted all the three rounds against Cormier.
A similar thing happened earlier this month when Anderson agreed to fight Derek Brunson at UFC 208 at just a few days' notice. That, too, without a full training camp! Anderson came out strong against Brunson, who is eight years younger to him.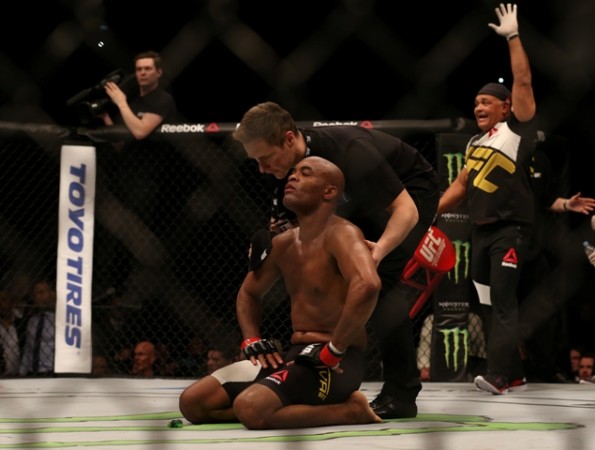 Why couldn't Anderson Silva turn up at Bellator 172?
Well, we all know that Brazilian is a full-time employee of the UFC, where he wants to fight for "six-seven years more". Bellator is one of the biggest rivals of the UFC and vice-versa. Therefore, a crossover fight between fighters of two different MMA promotions is completely out of question!
MMA fighters may have made appearances at pro wrestling events like the WWE and Impact Wrestling, but that has been one-off events. Moreover, it's pro wrestling and mixed martial arts that we are talking of...two different sports, with no rivalry as such.
Fedor's next fight?
MMA legend Tito Ortiz, quite unexpectedly, has possibly hinted at a return to Bellator for a one-off match...to take on Fedor. Ortiz fought his last MMA fight earlier this year at Bellator 170, against the American badass Chael Sonnen.
Ortiz secured a first-round submission win over Sonnen in the event.
Whether Ortiz is Fedor's next opponent, we are not too very sure at this stage. But as for now, things could be headed towards the match between Fedor and Mitrione on a rescheduled date.
"You guys might ask, 'Is it gonna be Matt?' I'm not sure of Matt's illness and how long it will take, or if this will be a continuous situation," said Coker.
"We're gonna reschedule this fight. There will be another opportunity for everyone to come out and watch Fedor fight," he said. "It is special because Fedor is an athlete that has already done it all. He doesn't even have to fight, but he's here because he wants to compete."
As for Fedor, this is what he had to say about his return! "I did tell [Coker] that I think maybe [I'll return] May or June, so I will make that time to get prepared again," the MMA legend said.
"I certainly will be discussing that with Scott."