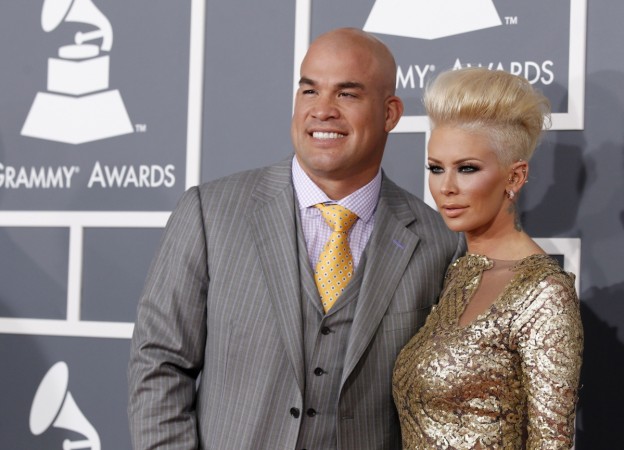 This is one historical Mixed Martial Arts (MMA) fight you JUST cannot afford to miss. Two veterans of the sport, Tito Ortiz and Chael Sonnen, are finally colliding inside the octagon. Could you believe that?
This is no exhibition fight, but this is an official one, happening at Bellator 170, scheduled for this Saturday at The Forum in Inglewood, California.
Also read: UFC schedule for 2017.
Sonnen is referred to as one of the greatest thrash-talkers in combat sports, who definitely has passed on the baton to the likes of Conor McGregor and Diaz brothers Nate and Nick, the current UFC superstars.
Ortiz, meanwhile, has been known for his illustrated two decades of career in the MMA, where he has fought the likes of Randy Couture, Chuck Liddell and Ken Shamrock. The 41-year-old is retiring from the sport post this fight, drawing curtains to his career with a blockbuster match and a long-term settle to score.
Sonnen, who is returning to fighting following a three year-long drug suspension, fought Ortiz in a wrestling match back in 1998. It took just 44 seconds for the American trash-talker to outclass his compatriot.
"This history goes back to 1998 when he pinned me on my birthday. I was heartbroken. I stayed and started running stairs until the end of the night when the coach told me I had to go or they would leave me," Ortiz told Rolling Stone.
"I could have quit after I got pinned by Chael. Instead I strapped my shoes on and ran stairs and worked harder. Now this is my repayment for that hard work. I wasn't able to win that match but it led to better things. Whenever you get knocked down, get back on that horse and go harder," he added.
Can the revenge finally come after 19 long years? It remains to be seen, till then, miss Bellator 170 at your own risk!
Schedule
Date: January 21
Time: 9 pm EST onwards (7.30 am IST, 2 am GMT [Sunday])
Venue: The Forum, Inglewood, California.
Where to watch live
TV - Spike TV
Live streaming - Spike TV Live.
Live updates - Twitter.