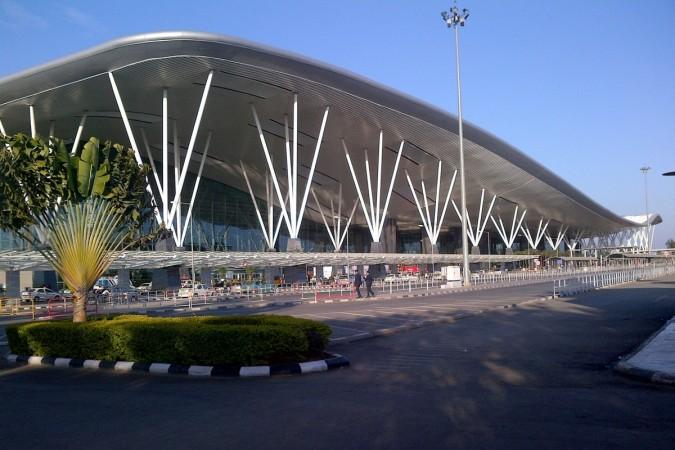 After six Congress MLAs of the Gujarat Assembly submitted their resignations in two consecutive days and three more suspected of quitting on Saturday, a worried Congress flew 46 of its legislators to party-ruled Karnataka, to prevent poaching by the Bhartiya Janata Party (BJP).
Rahul Gandhi is just the tip of Congress' iceberg of a problem; here are 10 others the party needs to dump
Congress MLAs Ramsinh Parmar, Mansingh Chouhan and Chhanabhai Chaudhary had submitted their resignations to the Assembly speaker on Friday, a day after three MLAs — Balwantsinh Rajput (Sidhpur), Tejashree Patel (Viramgam) and Prahlad Patel (Vijapur) -- had quit the party to join the BJP.
According to the Times of India, the 46 legislators landed at Kempegowda International Airport late on Friday evening and were spirited within 15 minutes to the Eagleton Luxury Worldclass Resort by Karnataka minister D K Shiva Kumar.
Why did Congress pull this move
The move by the Congress came after three more MLAs in Gujarat had decided to quit the party on Saturday, it was feared that the resignations of the legislators in the state would be followed by many more.
The Congress in Gujarat took this step as it feared that BJP President Amit Shah would use money and muscle power to influence more defections from the Congress party in Gujarat.
"What they did in Goa, Manipur and in Bihar. They are trying to do the same in Gujarat. Our legislators are being threatened or offered money. People like an IPS officer who was behind bars for 8-9 years in fake encounter case are being used to kidnap our MLAs, offer money or threaten our legislators," Arjun Modhvadia, a senior Congress leader told the media before leaving for Karnataka on Friday night.
"There is insecurity and environment of terror. So our legislators are being moved to safety," added Modhvadia.
To hide their failure,BJP is trying to make sure our MLAs resign by offering money&through police pressure: Shailesh Parmar,Cong Gujarat MLA pic.twitter.com/c4vbMm4ecl

— ANI (@ANI_news) July 28, 2017
The Congress could not reach out to many of its MLAs as their mobiles were switched off, which further heightened their fear, the party then decided to pen the stock and dispatch them to Karnataka.
They will return to Gandhinagar only on the eve of polling on August 8.
How will it affect Congress
The exodus of the Congress legislators has dented the chances of Congress leader and Sonia Gandhi's political secretary Ahmed Patel, to make it to the Rajya Sabha from the state.
Patels's defeat in the Rajya Sabja polls would further jeopardise the party's morale which is heading for an Assembly elections in December 2017.
The Congress which had 57 MLAs in the 182-member assembly is now left with only 51.
It is hoping that two NCP MLAs will be supporting them while the support of the lone JD (U) MLA, Chhotu Vasava, seems doubtful in the wake of changing alliances in Bihar.