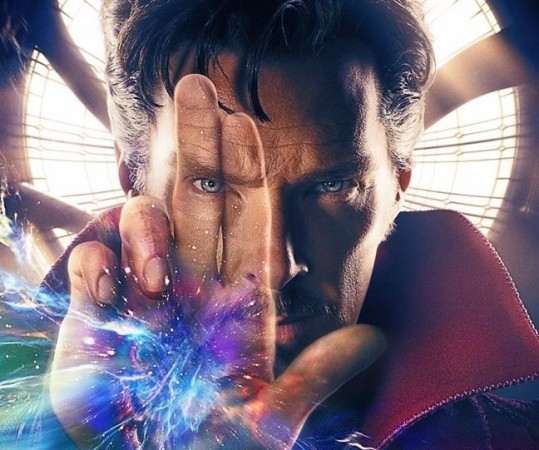 Doctor Strange had a marvel-ous weekend at the worldwide box office. Marvels' Doctor Strange, starring Benedict Cumberbatch, earned $32.6 million on Friday at 3,882 locations, elevating its estimated opening weekend box office collection to $84 million.
Doctor Strange, which might not be the best-known Marvel characters, is the 14th consecutive Marvel movie to open in the top spot at the North America box office. The film with a $165 million price tag is one of the top Marvel grossers. The estimated opening weekend box office collection of Doctor Strange is more than other popular Marvel films, including Thor ($65.7 million) and Ant-Man ($57.2 million).
"When you have 51% of the weekend driven by PLF, Imax and 3D, movie theaters exist for a movie like Doctor Strange. It's a testament to the real artistry here, as the movie uses every ounce of available technology to introduce something that hasn't been seen," Disney distribution chief Dave Hollis said, according to Deadline.
Talking about the brand Marvel earning phenomenally well at the box office, Hollis said it is the unbroken critical and commercial success. "It's a combination of many things. It's the unbroken critical and commercial success, the consistency of the 10 consecutive A CinemaScores, it's the halo effect of the brand and the license to take risks with lesser known characters," he added.
Scott Derrickson's directorial also had a blazing opening at Indian box office. The film earned approximately Rs 10.10 crore (approximately 100 million) from the box office in India.
"#DoctorStrange goes from strength to strength... Fri 2.63 cr, Sat 3.46 cr, Sun 4.01 cr. Total: ₹ 10.10 cr. India biz," trade analyst Taran Adarsh tweeted.
Doctor Strange, from Marvel and Disney, was released in India and in the US on November 4, post-Halloween weekend. Apart from Cumberbatch, the film also features Chiwetel Ejiofor, Rachel McAdams, Benedict Wong, Michael Stuhlbarg, Benjamin Bratt, Scott Adkins, Mads Mikkelsen, and Tilda Swinton.