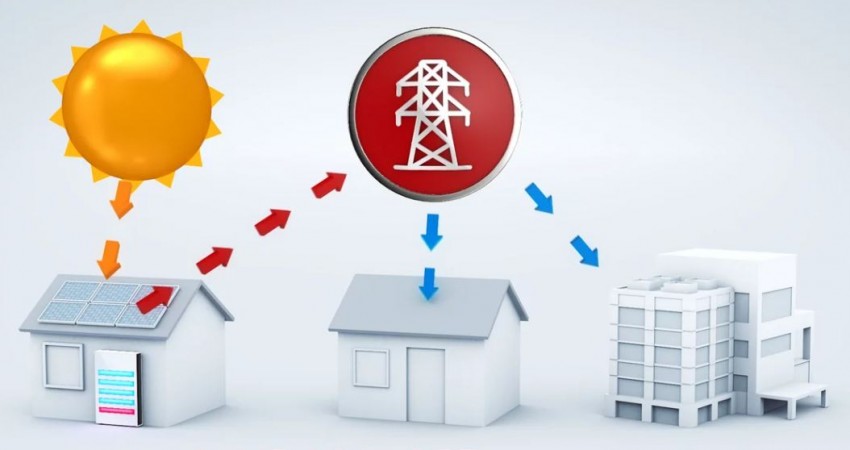 Elon Musk's Tesla seems to be on a mission to make Australia super-rich in renewable energy. Just two months after turning on the world's biggest lithium-ion battery in South Australia, the company has announced yet another partnership with the South Australian government to build the largest "virtual power plant" on the planet.
The project, which includes installing solar panels and Tesla Powerwall batteries on thousands of houses, is expected not only to help homes generate their own electricity but also supply it to the state's power grid if needed.
According to the authorities, a network of at least 50,000 home solar and battery systems across South Australia will be rolled out to form the virtual power plant over the next four years.
"Beginning with a trial of 1100 Housing Trust properties, a 5kW solar panel system and 13.5kWh Tesla Powerwall 2 battery will be installed at no charge to the household and financed through the sale of electricity," the government said on its website, adding that the systems will be installed at a further 24,000 Housing Trust properties, following the trial.
While the panels and batteries will be supplied and installed free of cost, participants will have to pay for the electricity they will be using, but still saving about 30 percent on their electricity bills.
In addition, the households that will have the systems installed will be protected from blackouts as the Powercall "can detect an outage, disconnect from the grid, and automatically restore power to your home in a fraction of a second."
"A 250MW/650MWh power plant (which is how big the virtual power plant will be at the end of the 4.5 year schedule for installation of 50,000 systems) can meet around 20% of South Australia's average daily energy requirements (or power approximately 75,000 homes)," the government website said. "By comparison, it is 2.5 times the size of the world's largest lithium-ion battery, the 'Tesla Powerpack (100MW/129MWh)."