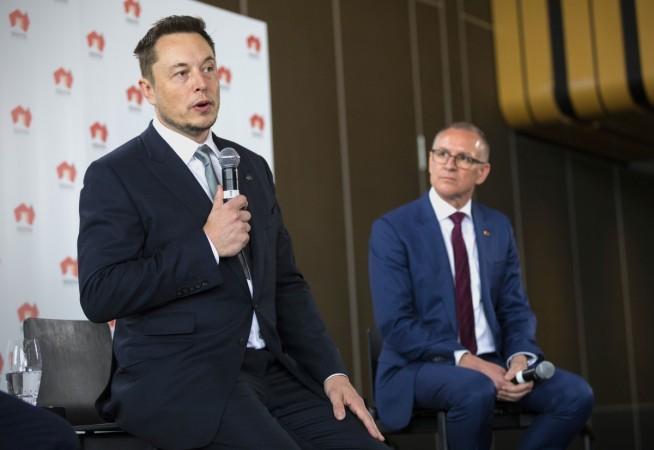 Tesla, the company of tech billionaire Elon Musk, will be building the biggest lithium-ion battery storage in Australia. It was announced by Musk in Adelaide on Friday.
Also Read: Can geckos help scientists clear space debris?
Here are the seven facts you need to know about this historic project:
This battery is being devised for the for Australia's Hornsdale Wind Farm, which can be expected to be made by December 1, 2017.
Tesla has joined hands with the French energy company Neoen and the South Australian government to create the biggest lithium-ion battery storage in the world.
Musk has said that this commercial battery storage would be created within 100 days or it will be done for free.
This battery storage unit would be used by the Hornsdale Wind Farm to provide a capacity of 100 megawatts.
The energy produced by the turbines of the farm during the peak generation hours would be stored by this battery, which would be later provided to the grid throughout the day when it would be required.
The main aim of creating this battery storage is to curb the blackouts caused by a storm that struck South Australia since last September.
"There is certainly some risk, because this will be largest battery installation in the world by a significant margin. The next biggest battery in the world is 30 megawatts," Musk said.