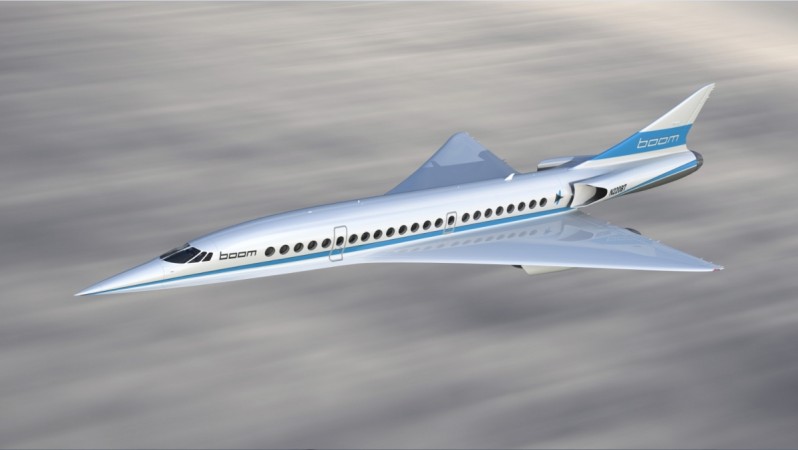 Aviation start-up Boom Technology is working on world's fastest civil aircraft, more than 13 years after the Concorde jet retired. The supersonic passenger jet is expected to take its first test flights by late 2017 and ready for passengers by 2020.
The XB-1 Supersonic Demonstrator, nicknamed "Baby Boom," was unveiled at Centennial Airport, Denver in the presence of airline and aerospace executives, and media. It is a subscale prototype of the Boom supersonic passenger airliner that is expected to carry up to 45 passengers when it takes wings.
[READ: China counters India's BrahMos with new anti-ship cruise missile; will Pakistan buy it?]
Boom claims that its supersonic passenger jet will take just 3 hours and 15 minutes from New York to London instead of 7 hours on a normal flight, and it will cost only $2,500 (one way). It can travel at a speed of Mach 2.2 (1,451 mph / 2,335 km/h), which is 10 percent faster than Concorde (Mach 2.0) and more than double the speed of the average airliner (Mach 0.85).
"60 years after the dawn of the jet age, we're still flying at 1960s speeds," Blake Scholl, chief executive officer and founder of Boom, said in a statement. "Concorde's designers didn't have the technology for affordable supersonic travel, but now we do. Today, we're proud to unveil our first aircraft as we look forward to first flight late next year."
Richard Branson, founder and CEO of the Virgin Group, has come forward to support Boom in its ambitious innovation. Virgin aircraft will help Boom with R&D, while the aircraft's test flights will be conducted in partnership with Virgin Galactic's spacecraft manufacturing company, The Spaceship Company (TSC).
"I have long been passionate about aerospace innovation and the development of high-speed commercial flights," said Richard Branson. "As an innovator in the space, Virgin Galactic's decision to work with Boom was an easy one. We're excited to have an option on Boom's first 10 airframes. Through Virgin Galactic's manufacturing arm, The Spaceship Company, we will provide engineering and manufacturing services, along with flight test support and operations as part of our shared ambitions."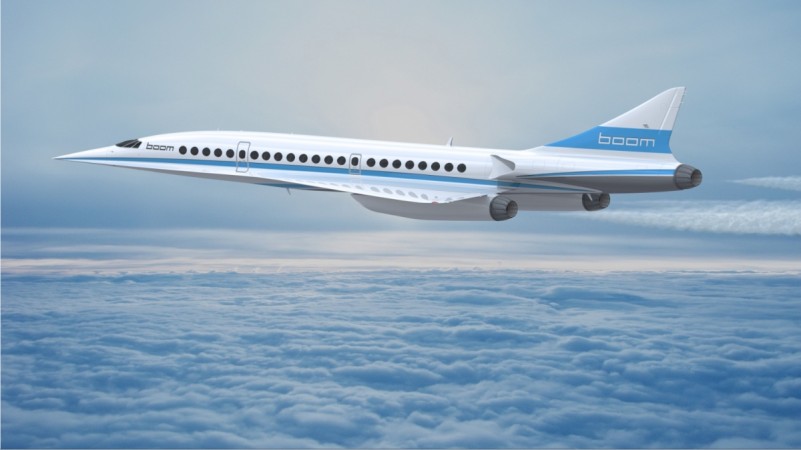 Notable features of XB-1 (Baby Boom)
- The XB-1 is the first independently developed and privately-funded supersonic jet.
- Cruising at Mach 2.2 (1,451mph), it is the fastest civil aircraft ever. It is 10 percent faster than Concorde and 2.6X faster than other airliners.
- Leveraging 50 years' progress in fundamental aerospace technologies, Boom uses proven tech (aerodynamics, materials, propulsion) to create a revolutionary new design. While the design is new, every key technology has already been proven safe and reliable on other commercial aircraft.
- With one spacious seat on each side of the aisle, each passenger has a large window, a personal overhead bin, and direct aisle access.
- The Boom design meets industry and regulatory safety guidelines.