At a time when China continues to battle against the rising level of air pollution across the nation, a huge experimental air purification tower, constructed in the northern region of the country, is now expected to bring significant improvement to its air quality, a new report said on Tuesday.
The experimental air purification tower, claimed to be the world's biggest air purifier by its operators, has been built in Xian in Shaanxi province. The tower, which is currently being tested by the Institute of Earth Environment at the Chinese Academy of Sciences, has already showed tremendous potential in fighting air pollution.
According to scientists working on the project, the tower has so far produced over 10 million cubic metres (353 million cubic feet) of clean air a day ever since its launch. Experts have also observed noticeable improvements in air quality over an area of 10 square kilometres in the city of Xian.
"The tower has no peer in terms of size ... the results are quite encouraging," Cao Junji, the scientist leading the project, told South China Morning Post, adding that the tower was able to reduce smog close to moderate levels even during severely polluted days.
The tower has a base, consisting of greenhouses that cover about half the size of a soccer field. These greenhouses absorb polluted air, and after they heat it up using solar energy, the resulting hot air rises and passes through multiple layers of cleaning filters.
One of the most interesting features of the tower is that it required very little power to run as it largely relies on solar energy.
"It barely requires any power input throughout daylight hours. The idea has worked very well in the test run," Cao said.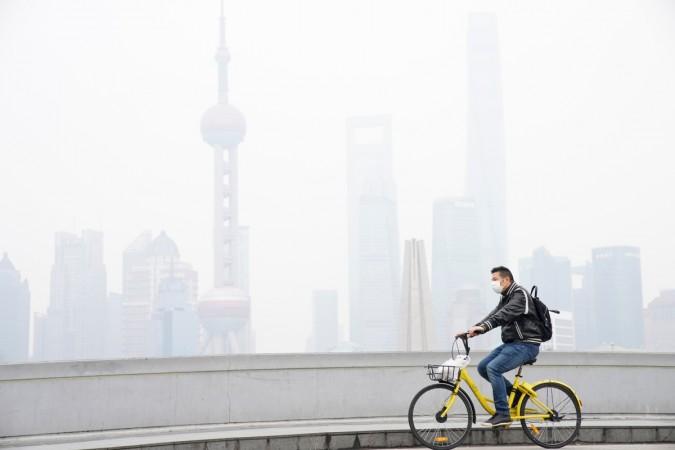 The so-called air purifier in Xian is, however, a smaller version of a much bigger smog tower that is expected to be built in other Chinese cities. Such a full-sized ait purification tower would measure up to 500 metres (1,640 feet) tall with a diameter of 200 metres (656 feet), the report said, citing a patent application the Cao and his team of researchers filed in 2014.
China, meanwhile, has been able to curb pollution levels in Beijing where concentrations of PM2.5 – tiny particles in smog that could pose the greatest health risks – dropped 54 percent from a year earlier in the fourth quarter of 2017.
Authorities have witnessed similar success in the fight against air pollution in 27 other surrounding cities thanks to a government policy that forced people to switch from coal to natural gas, according to a new report from Greenpeace East Asia.