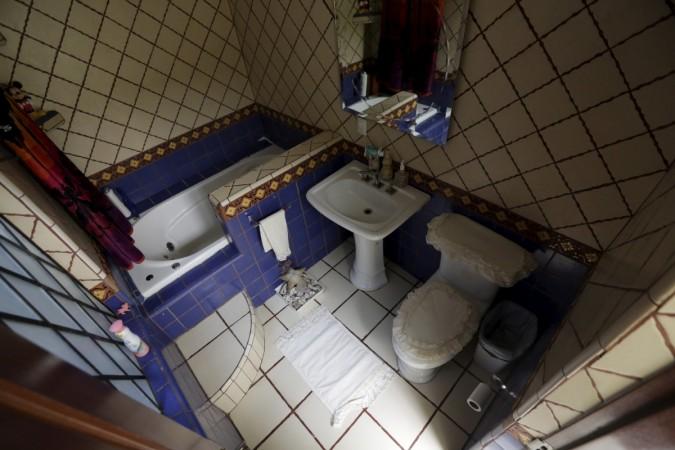 World Toilet Day is celebrated every day on November 19, and this year's main focus will be toilets and jobs. It will focus on how life and work environments get affected by sanitation.
Popular British band Coldplay along with artists like Jay Z, Demi Lovato and Bollywood celebrities like Amitabh Bachchan, Shah Rukh Khan and many more will promote World Toilet Day at Global Citizen Festival in Mumbai.
"On Monday we're so excited to be announcing that on World Toilet Day - November 19th - we're hosting the first-ever Global Citizen Festival in India, with an incredible line-up of international and Indian headliners, including Coldplay!" read a post on the official website of Global Citizen, spearheaded by Coldplay's Chris Martin.
According to the UN, around 2.4 billion people worldwide don't have an access to toilets. This affects their health and their family's health by making them prone to various ailments. Millions of people die because of lack of hygiene and sanitation which majorly comprise of children.
"Toilets play a crucial role in creating a strong economy. A lack of toilets at work and at home has severe consequences, including poor health leading to absenteeism, reduced concentration, exhaustion, and decreased productivity," UN Secretary General Ban Ki-moon was quoted as saying by the New Indian Express.
"About 17 per cent of all workplace deaths are caused by disease transmission at work," he added.
The official Twitter account of the Government of India shared a tweet stating that, it aims at making India open defecation free (ODF) by 2019.
Here are some practises that you should always follow to maintain sanitation and keep illnesses at bay:

Always use a toilet, avoid urinating or excreting outside. Doing so will prevent any ailments from spreading.
Always flush after using a washroom in order to leave it usable for others.
Make sure you wash your hands with soap after using a toilet.
Clean your washroom to maintain cleanliness and killing the germs.
Avoid using your phones in toilets, by doing so you will unintentionally contaminate your phone with microbes present in the toilet.
Always wipe off the toilet seat when using a western toilet after urinating; this practice will prevent the germs from getting transmitted to other people.
If bad odour prevails in your washroom, use air fresheners to curb it.