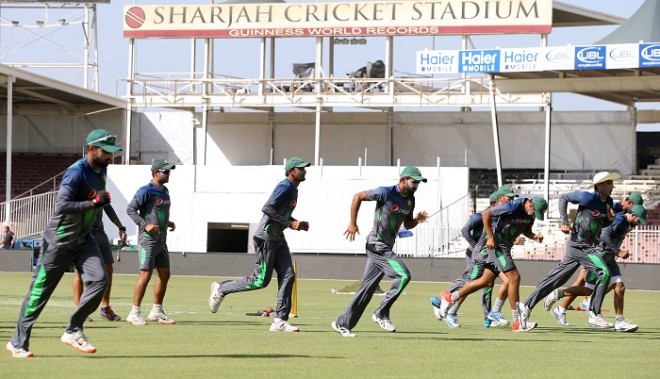 Pakistan's squad for the upcoming World T20 in India may have been announced, but their participation in the event is still not clear. The Pakistan Cricket Board (PCB) is waiting for the green signal from their government, and may even ask the ICC to shift their matches to a neutral venue, if they are advised against travelling to India.
The security of the players has always been paramount, irrespective of the magnitude of the competition. The PCB has already made their stance clear in an ICC meeting recently, insisting player security will be the primary objective.
There were reports, which also stated that Pakistan could face legal consequences from the ICC if they fail to show up in India, which is not true, according to a PCB official.
"Until now no such thing has come from the ICC nor was any such thing discussed at the recent ICC meeting where we raised our concerns clearly about security for the Pakistani players in India," the PCB official told PTI.
"Look we have got no instructions or directions from our government as yet about sending the team for the World T20. We have asked for advice and we are waiting for it."
The PCB is also quite sure that ICC will not take any action against them if they decide to pull out from the tournament, citing security reasons. The official even brought up instance of Australia pulling out from the U-19 World Cup in Bangladesh for security reasons as an example.
"Has the ICC taken any action against them (Australia)? All cricket boards, when it comes to security and safety issues, have to depend on advice from their governments. The bottom line is we made our position clear at the ICC meeting and we feel there is a genuine reason for concern if our players play in India," PCB official said.
Cricket fans all around the world will be hugely disappointed if Pakistan pull out of the World T20, as they are one of the strongest teams in the competition. Indian and Pakistan fans will particularly be disappointed as the highly-anticipated India vs Pakistan World T20 clash will also not bear fruit if the latter decides against travelling to their neighbouring country.
The official believes Pakistan's participation, even if their government denies permission to play in India, remains possible, provided the ICC agree to granting Pakistan permission to feature at a neutral venue. PCB president Shahryar Khan had earlier claimed the ICC is open to that particular option.
"We have never said we will not play in the World T20. What we made clear at the ICC meeting was simply that if our government advised us against sending the team to India we will request the ICC to shift our matches to neutral venues," the official said.