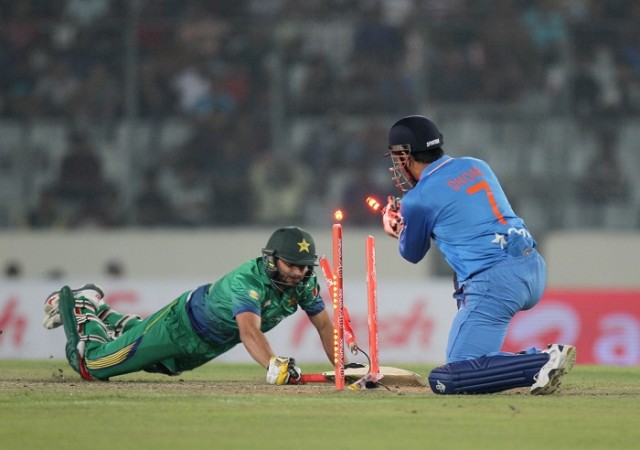 The politics over the India vs Pakistan World T20 match continued, with both countries failing to see eye to eye over the travel permissions for the Pakistani High Commission officials, keen to be present at the Eden Gardens in Kolkata as well as the other matches of the tournament.
India put out a statement saying they had given permission for as much as 19 Pakistani officials to be able to travel to the country and watch India play Pakistan in Kolkata Saturday as well as the remaining two Pakistan WT20 matches in Mohali, but the country on India's western border failed to agree with that statement.
"The High Commission applied for 34 officials to watch four matches -- two in Kolkata and two in Mohali," a Pakistan High Commission source told PTI. "They have so far given permission for only 10 which also includes High Commissioner and family members of the officials.
"Permission for Defence Advisor, Press Counsellor, three Political Counsellors, Naval Advisor, Air Force Advisor, and Protocol Assistants has not been given. The figure of 19 given by India is misleading.
"Pakistan never hosted a T20 World Cup so the question of reciprocity does not arise. India is hosting this Cup but not willing to allow High Commission officials to be present at venues where our team is playing."
On Wednesday, External Affairs Ministry spokesman Vikas Swarup said India had given 19 Pakistan High Commission officials permission to travel to India to watch the World T20.
"Pakistan have not informed the government of the itinerary for the proposed travels, as required by bilateral practice," Swarup said. "This was despite repeated reminders over the past few days.
"However, considering the occasion, 19 approvals were issued as a gesture. We have urged that agreed requirements are met so that the rest of the requests can be processed."