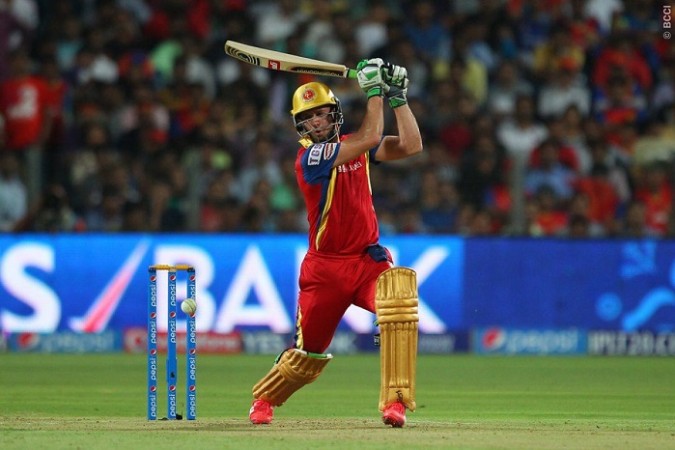 India asserted their T20 dominance by winning the Asia Cup and are now the obvious favourites to win their second World T20 title.
Apart from having played wonderful T20 cricket in the last three series, defeating Australia, Sri Lanka and the recent Asia Cup, it is the home conditions, which further justify India's favourites tag for the World T20, with former greats like Virender Sehwag, Sachin Tendulkar and Brian Lara tipping MS Dhoni's men for the title.
However, former Australia cricketer Jason Gillespie has warned India about the challenge that lies ahead in the competition.
With the introduction of the IPL, foreign players, who might have had problems in adjusting to the India conditions, have no such issues anymore.
All the IPL teams have around 8-10 foreign players in their franchise and cricketers such as Steve Smith, Dwayne Bravo and AB de Villiers, who have been successful in the IPL, could use the knowledge of India conditions to their advantage and help their respective nations emerge triumphant.
"India benefit from home advantage. However, with the advent of the IPL and foreign players spending more time in India, potentially this advantage may not be as noticeable moving forward. What the foreign players will do now is put their Indian experience to good use. So, it is a bit of a challenge for India," Gillespie was quoted as saying in Cricbuzz.
The pitches in India always assist the spinners and the Australian believes the slower bowlers will have a huge role to play in the World T20, which begins with the qualifiers Tuesday.
"Given the conditions, only a couple of pace bowlers will have an impact. Spinners will have a bigger role to play," the Australian said.
Though spinners will hold the key, one cannot overlook the role seamers can play with the new ball. Teams will be looking for early breakthroughs, and that is when quality seamers like Dale Styen, Lasith Malinga, Mohhamad Amir could come to the party.
Gillespie, though, is particularly interested in the left-arm pacers in the World T20. He will have his eyes on Ashish Nehra's performance in the World T20, as India depend on him for early wickets.
"Among the pacers, it will be tough to play left-arm bowlers and most teams have a left-arm bowling option," Gillespie said. This is clearly explained by India's move to bring back Ashish Nehra, who comes with a lot of experience.
"It will be interesting to see how he will stand up for the count because India will look to him to give them the early breakthroughs."
India, on their day, can defeat any top side in the world with their quality players. They have a well-balanced side for the World T20, which includes some great batsmen (Virat Kohli and Rohit Sharma), a brilliant spinner (R Ashwin), a good pace attack (Ashish Nehra and Jasprit Bumrah) and quality T20 all-rounders (Suresh Raina, Yuvraj Singh and Hardik Pandya), who are led by an outstanding captain ( MS Dhoni).