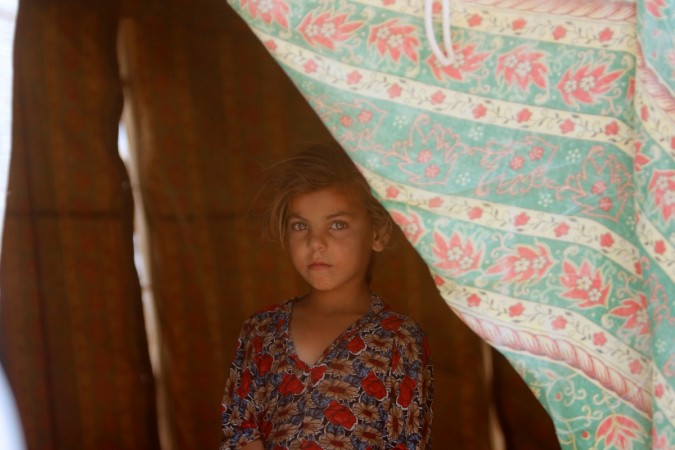 The more than 65.3 million refugees in the world have one thing in common: A sense of nostalgia for the home that was lost and a longing for better living conditions, which nations like Iraq and Jordan are unable to fulfil.
The residents of Fallujah in Iraq, for instance, are fleeing every day, and yet are not allowed to enter Baghdad, the capital of Iraq. The camps around the city, which was once a hotbed of ISIS supporters, are unable to accommodate the thousands that flee every day even as the Iraqi forces aided by the U.S. coalition attempt to oust the Islamic State group.
At least 82,000 people have fled Fallujah and 25,000 others are moving out of the city, the United Nations was quoted as saying by Vice News.
"People have run and walked for days. They left Fallujah with nothing," said Lise Grande, UN Humanitarian Coordinator for Iraq. "They have nothing and they need everything."
Escaping conflict and violence, and living in temporary homes have also built camaraderie between people who are forced to live together. There may be no way around it, but in shared experience and pain the people find courage to live on despite losing everything.
The forced displacement, if an attack on Mosul goes as planned in 2016, will be much larger than the present scenario.
Displacement affects children the most, as their growing up years are marred with memories of violence and suffering.
While Europe has brokered a deal with Turkey to keep refugees from crossing to the western continent, the ones in Greece's Lesvos Island, Germany's Dusseldorf and France's Calais camp have been living in limbo.
There has been no better time to stand #withrefugees than on World Refugee Day 2016, as the world sees a massive number of people being forced out to flee their homes every day due to war and conflict.
Even celebrities like Benedict Cumberbatch, John Abraham, Ben Stiller and Scarlett Johansson want the people of the world to stand with the refugees.