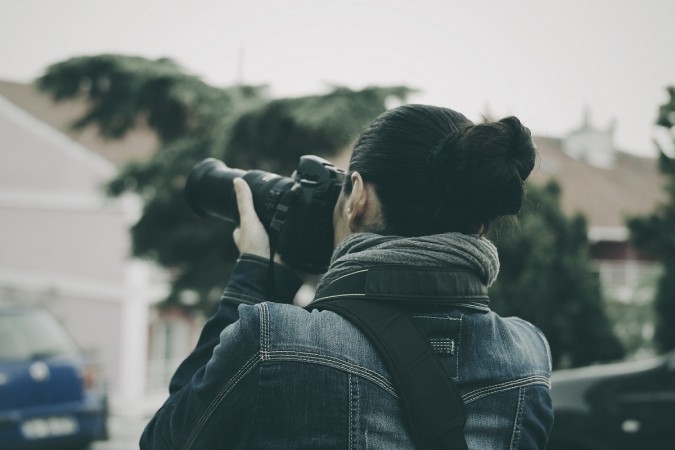 It's that time of year again when the world gets together to celebrate the art that is photography. World Photography Day, observed every year on Aug. 19, celebrates the works of amateur as well as professional photographers in equal measure.
Take a look at the best websites to learn photography here
The camera captures a moment that is gone forever and cannot be created again. It enables a person to live that moment again, and inspires people across the globe to share their life experiences and their world with the world.
Let's take a look at the top 20 quotes that describe the true essence of photography on the occasion of World Photo Day.
"What I like about photographs is that they capture a moment that's gone forever, impossible to reproduce." ― Karl Lagerfeld
"When words become unclear, I shall focus with photographs. When images become inadequate, I shall be content with silence." ― Ansel Adams
"When you photograph people in colour, you photograph their clothes. But when you photograph people in Black and white, you photograph their souls!" ― Ted Grant
"Black and white are the colours of photography. To me they symbolize the alternatives of hope and despair to which mankind is forever subjected" — Robert Frank
"You don't make a photograph just with a camera. You bring to the act of photography all the pictures you have seen, the books you have read, the music you have heard, the people you have loved." ― Ansel Adams
"Photography is a way of feeling, of touching, of loving. What you have caught on film is captured forever... it remembers little things, long after you have forgotten everything." — Aaron Siskind
"Taking pictures is savouring life intensely, every hundredth of a second." ― Marc Riboud
"You don't take a photograph, you make it." ― Ansel Adams
"A great photograph is a full expression of what one feels about what is being photographed in the deepest sense and is thereby a true expression of what one feels about life in its entirety." ― Ansel Adams
"Photography records the gamut of feelings written on the human face, the beauty of the earth and skies that man has inherited, and the wealth and confusion man has created. It is a major force in explaining man to man." — Edward Steichen
"I tend to think of the act of photographing, generally speaking, as an adventure. My favourite thing is to go where I've never been." ― Diane Arbus
"To me, the magic of photography, per se, is that you can capture an instant of a second that couldn't exist before and couldn't exist after. It's almost like a cowboy that draws his gun. You draw a second before or after, you miss and you're dead - not them. To me, photography's always like that." — Mario Testino
"Essentially what photography is, is life lit up." — Sam Abell
"A photograph can be an instant of life captured for eternity that will never cease looking back at you." ― Brigitte Bardot
"We are often taught to look for the beauty in all things, so in finding it, the layman asks the philosopher while the philosopher asks the photographer." ― Criss Jami, Killosophy
"Life is not about significant details, illuminated a flash, fixed forever.

Photographs are." ― Susan Sontag, On Photography
"Photography is a magical kind of art that allows people to preserve time and moments, and to describe the world the way they see it." ― Sahara Sanders
"I wish more people felt that photography was an adventure the same as life itself and felt that their individual feelings were worth expressing. To me, that makes photography more exciting." — Harry Callahan
"A photograph is a secret about a secret. The more it tells you, the less you know." ― Peter Gasser
"The whole point of taking pictures is so that you don't have to explain things with words." ― Elliott Erwitt