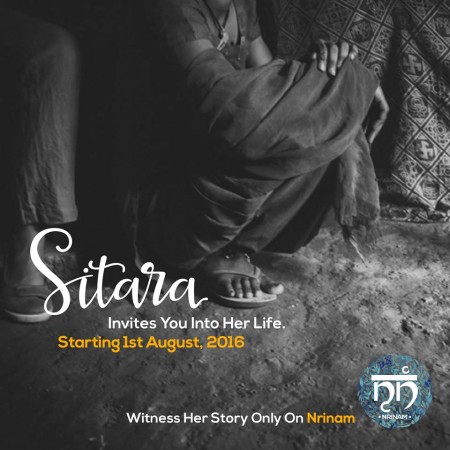 Four days ago, on the occasion of commemorating the 70th year of Independent India, Prime Minister Narendra Modi, while delivering a speech at the Red Fort said: "In order to provide skills to crores of youth of this country, we have put skill development in mission mode. As the scale of work increases, job opportunities will increase and we have worked in this direction."
Barely 38 Kilometers away, audiences assembled in a tiny Jhuggi in Sector 56 Gurgaon, as two boys sat on a ground with the tricolor flag attached to a bamboo stick. Once the audience was seated, the boys slowly got up sliding the flag upwards on the stick. When the flag reached the tip they tied it with a thread and the flag hoisting stood complete.
Children from a nearby slum put up a two-hour long show that included one English skit and two Hindi dramas, apart from songs and dances to foster the spirit of patriotism and nationalism.
The children worked hard to make the show a success even if it was through modest means. Apart from a bedsheet as a curtain for the stage, their decorations included handmade kites created by teenage girls of the slum through cloth leftover from nearby boutiques.
A day later, their efforts received some recognition as the Ministry of Social Justice and Empowerment featured their Independence Day celebrations on their facebook page.
The Independence Day event was organized through the efforts of a nonprofit skill development startup called 'Nrinam' that aims to ensure and guarantee employability to girls living in this slum. 'Nrinam' is also developing a photo series that chronicles the life of Sitara, a 15-year-old girl who resides in the slum.
Each photo, projects the memories and experiences of Sitara's life and transports you to her world and the lives of those around her.
Aparna Mohindra has been photographing the slum since January. She never declines any picture requests by the little kids there. On World Photography Day today, it is imperative to acknowledge millions of story messengers like Aparna who capture more than just what's pretty.