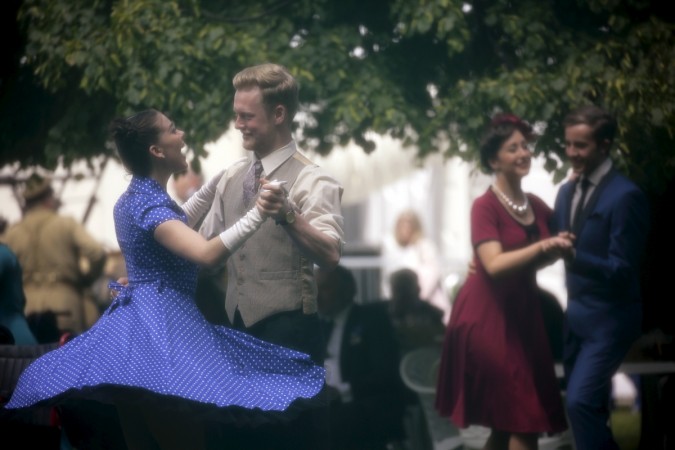 World Dance Day 2016, celebrated annually on every April 29, falls on this Friday, and this year's theme is "Move Your Town." This wonderful celebration of the beautiful art form was introduced by the NGO International Dance Council (CID) in 1981.
Every event conducted all over the world to celebrate the International Dance Day aims at spreading the message that dance has been an integral part of human culture since the beginning of humanity and that we should embrace it.
Every year, the president of CID delivers an official message. In this year's message, president Alkis Raftis reinstates that "Art by definition is inclusive, not exclusive." He added, "Dance Day 2016 is dedicated to maintaining an open doors policy in teaching dance."
Also Read: 'Love and Hip Hop' fame Cardi B feels like a falcon in little black dress
While these two are amazing messages to share on World Dance Day 2016, International Business Times India has compiled a few more that will truly express the importance and need of dance in today's world:
"I would believe only in a God that knows how to dance." - Friedrich Nietzsche
"To dance is to be out of yourself. Larger, more beautiful, more powerful. This is power, it is glory on earth and it is yours for the taking." - Agnes de Mille
"To touch, to move, to inspire. This is the true gift of dance." - Aubrey Lynch
Dance first. Think later. It's the natural order – Samuel Beckett
"The truest expression of a people is in its dance and in its music. Bodies never lie." - Agnes de Mille
"The dance can reveal everything mysterious that is hidden in music, and it has the additional merit of being human and palpable. Dancing is poetry with arms and legs." - Charles Baudelaire
"Dance is like wine; it matures with every performance." - Alarmel Valli
"We learn by practice. Whether it means to learn to dance by practicing dancing or to learn to live by practicing living, the principles are the same. One becomes in some area an athlete of God." - Martha Graham
"Dance, when you're broken open. Dance, if you've torn the bandage off. Dance in the middle of the fighting. Dance in your blood. Dance when you're perfectly free." - Rumi