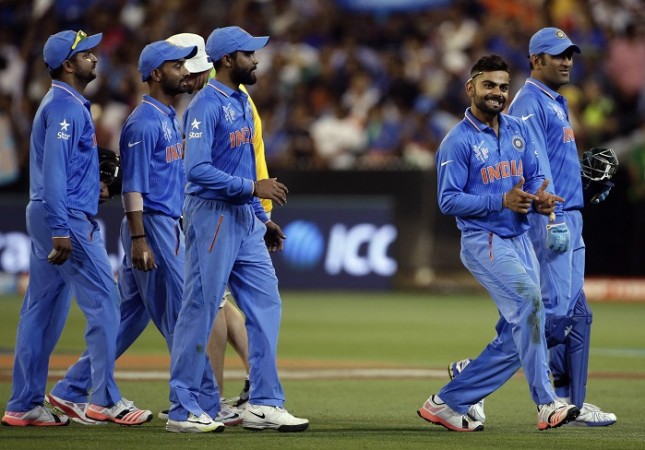 The Indian team have been one of the best teams in the ongoing World Cup in Australia and New Zealand, as they have almost sealed a place in the quarter-finals of the competition. They have defeated heavyweights such as Pakistan and South Africa, along with minnows, UAE in their last fixture.
But former Pakistani pacer Sarfraz Nawaz believes that the Indian team have been provided with pitches, which assist their strength, compared to the Pakistani team, which have been given pitches that are against their strength.
"You look at the matches played so far in this World Cup that where India has played the pitches have been prepared to suit their strengths," Sarfraz Nawaz told PTI.
Talking about their game against Zimbabwe, he said, "Look at today's match the pitch was double paced and had lot of bounce which goes against our strengths. I would ask the Pakistan Cricket Board to take up this issue with the ICC and find out what is going on."
Pakistan have only managed one victory in the competition and their last victory against Zimbabwe was also a hard fought one, which they won by 20 runs. When they struggle for victory against teams like Zimbabwe, such claims do not hold much logic.
There does not seem much sense to the point raised by the pacer, as India and Pakistan played on the same pitch on 15 February as well, where India beat Pakistan with ease at Adelaide Oval.
And the pitch at Perth, where India played against UAE was not something India are accustomed to, as it has a reputation for bounce and is also considered to be one of the fastest pitches in the world.
India play West Indies on the same pitch against their mighty bowlers, who have a history of making good use of such bouncy pitches. Now, where does the advantage lie?
Sarfraz Nawaz feels that Pakistan should complain against the ICC for favouring India.
Pakistani needs to focus on their next game against UAE, which they need to win and keep their hopes alive of reaching the quarter-finals of the competition.
Their form has been in contrast with the men in blue, as Dhoni's men have been consistent with both bat and ball. It is due to such performance that many experts have started to name India as one of the hot favourites to win the competition.