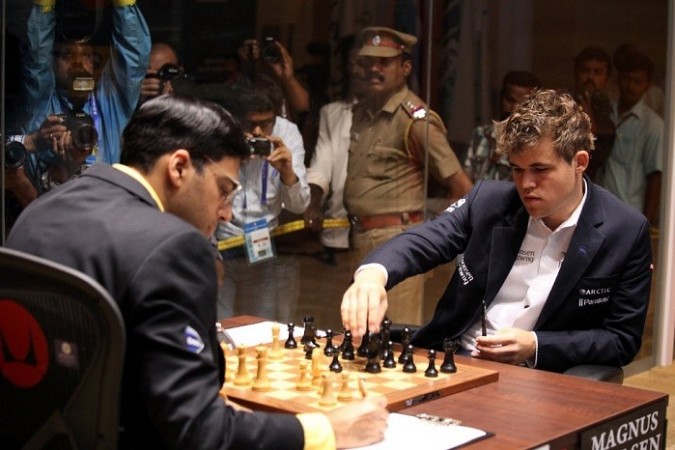 To read the Game 8 preview and live streaming information, click HERE.
Viswanathan Anand will know nothing short of a victory will do as the defending champion looks to fight back from a 4-2 deficit against Magnus Carlsen in Game 7 of the FIDE World Chess championship in Chennai on Monday.
Carlsen has take the initiative in some style, winning the last two games and with it putting Anand in some serious pressure.
Where to watch Live
Game 7 starts at 3 pm IST on Monday afternoon. You can catch the game free live online by clicking HERE. To follow the moves Live, click the link HERE.
Overview
The two losses from Anand can be attributed mainly to some slack play from the Indian great, even if Carlsen has shown great acumen in tight situations. "[Losing Game 6] was a heavy blow," Anand said. "I will not pretend otherwise. Nothing to be done. You just go on. He has taken his chances, I have also got to do that."
Carlsen will be in buoyant mood after two successive wins and the Norwegian 22-year-old will gun for another victory which will take him ever closer to the world championship title.
"I got a pretty solid position early on [in Game 6]. But I thought I should cut glass and win Game 5] and to press him [in Game 6]," Carlsen said. "[Saturday] there was not much to risk. Fortunately I was little bit lucky and I won in the end. Obviously I am in a good mood now. I won two games and with six games to go that's obviously a healthy lead."
Carlsen's strategy to keep Anand on the board for as long as possible has so far paid rich dividends and expect the world number one to keep going for the same plan on Monday as well.